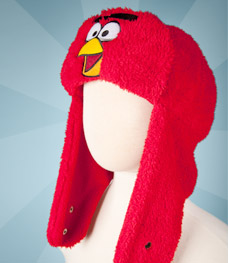 Angry Birds are still one of the most popular items for kids. Get that gift closet stocked with Angry Birds Headwear (Hats and gloves for kids) up to 56% off and Angry Birds PJs up to 71% off.  Not only does my 8-year old son like Angry Birds, but his 5-year old sister as well!
You can also save $15 on orders $60 or more with coupon code VIPMOM at checkout.
*Your first Totsy order ships FREE!