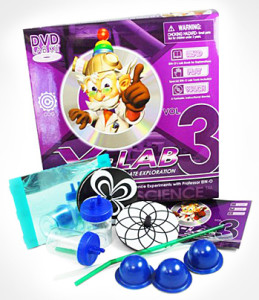 Totsy has Tedco Kids' science toys on sale up to 70% off!  Prices start at just $2.99 for cool learning toys for kids!
Engage and inspire your budding inventor or science fan with Tedco Toys. First established as a research and development company by inventor Ralph Teetor, Tedco has gone on to manufacture top-quality toys that promote creativity, education and, of course, fun! These science experiment sets, games, puzzles, activity kits and more will give your child's imagination a workout while improving their problem-solving skills and helping to develop their understanding of the world around them. Ages 3+.
Get FREE shipping on orders of $75 or more or get FREE Shipping on your first Totsy order.