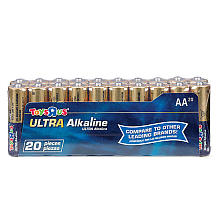 Need to stock up on batteries after the Holidays?  Toy's R Us is offering Toys "R" Us AA & AAA Ultra Alkaline Batteries 20pk and Toys"R"Us Ultra-Alkaline D & C Size Batteries 6-Pack B1G1 Free!  The sale price is $6.99, so that's 2 packs of batteries for just $6.99 (only $0.17 or $0.58 per battery.)
This offer is valid online only!  Select in-store pickup to avoid shipping fees! Maximum 1 discount per order.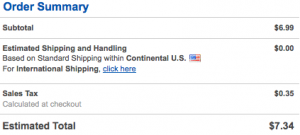 Thanks, Frugal Finders!