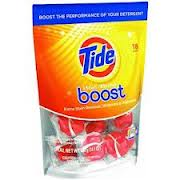 *Update* Tide Boost Duo Pacs Free at Target With Coupon Stack!!!
Wow!!  Here's another Hot Freebie that you can grab this week!!  This time at Target you can the Tide Boost Duo Pacs Free with a coupon stack!!  Here's how to get this deal:
Tide Boost Duo Packs 18ct – $2.99
Use (1) $1/1 Tide Boost Duo Pacs Target coupon from the RP 5/12
Use (1) $2/1 Tide Boost Duo Pack coupon from the PG 6/2
= Free after stacked coupons
UPDATE******Here's the photo of the shelf tag at my Hampton Store: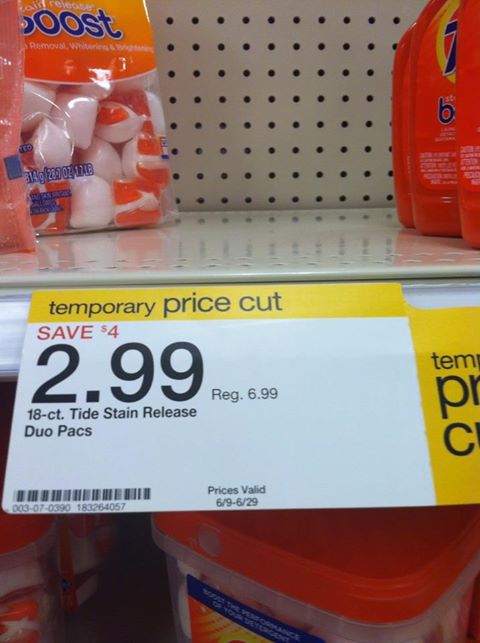 *****I've had some say that they did not see this sale at their Target store.  You'll want to look in the aisle where they have the Laundry Stain products, not the regular laundry detergents.  The sale is on the: Tide Boost Duo Pacs.
This sale runs through 6/29 and the coupons expire 6/30, so don't fret.  If your store is out keep checking back to see if they have restocked!  Hope this has helped out! 😮
Thanks Mojo Savings!