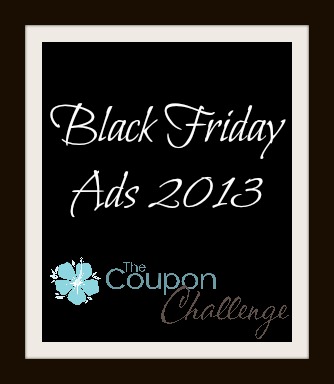 See all the Black Friday 2013 Ads here
If you are hosting a holiday party or plan to give someone alcohol as a gift this year, then you'll need to head to the ABC store on Black Friday.  I was planning on getting my step-dad a bottle for Christmas, so I will be saving 10% by shopping Black Friday.
Virginia ABC will join other retailers by offering extended hours and discounted prices on Black Friday, the day after Thanksgiving and the traditional kickoff to the holiday shopping season.
All stores will offer 10 percent off any purchase totaling $50 or more (pretax) with lottery and gift cards excluded. The discount applies to regular sales and does not apply to licensee purchases.

No product will be excluded from the 10 percent discount. Shoppers spending the minimum $50 will receive the discount on everything from miniatures, which make great stocking stuffers, to top-shelf specialty items. During the holiday season, ABC stocks gift sets from a variety of vendors that offer shoppers additional gifting opportunities.
This will be awesome for getting a discount on products that never so on sale!
Check you local store for Black Friday hours.
Please drink responsibly!
Thanks, A Frugal Chick!