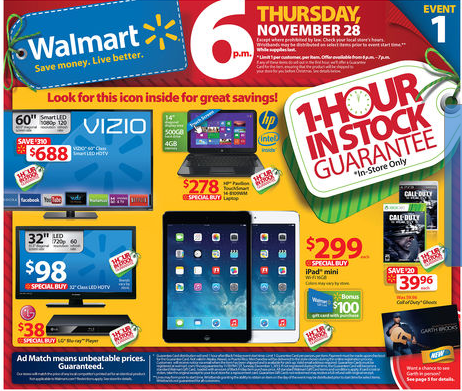 The 2013 Walmart Black Friday Ad is all typed up in the printable list.  The first event will start Thanksgiving at 6 pm. In regards to the 1-hour only guaranteed in-stock deal, wristbands may be given out prior to event start time for select items while supplies last.  This is valid in-store only.
Throughout the ad, it states to find more at Walmart.com.  The last page of the ad specifically mentions "Friday 8am-2pm, see the incredible selection at walmart.com/blackfriday"
See all the Black Friday 2013 Ads here
A Special thanks to I Heart the Mart for this year's Walmart Black Friday Deals!
You can see the Walmart Black Friday Ad here.