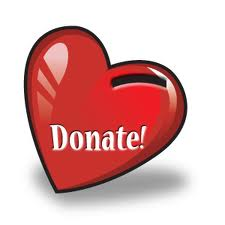 Repost:
Finding great deals provides coupon users with the ability to give more for less.  When we think of giving, one of the first things that comes to mind is food.  Donating to a local food bank is a fantastic way to give back to others.  Food Banks are always in need of non-perishable food items.   Finding locations to donate food has become fairly easy.  Most schools, churches and grocery stores have collection boxes to make donating convenient.
It gets a bit harder to know where to donate hygiene products and gently used clothing.  Hygiene, household, clothing and other products are in high demand.  Below are a few places in Hampton Roads that accept these types of donations:
– Lighthouse Center:  825 18th St. in Virginia Beach is a good place to donate products such as clothing, hygiene and more.  Additionally, they pass on items to other donation locations. See a full list of  requested items here http://www.voaches.org/Give-a-Gift/Wish-List
– Community Alternatives Management Group:863 Glenrock Road in Norfolk, inside the ITT building.  Has low income housing for homeless/ disabled and they keep a stash of these types of items on hand for when people come into the office having needs.  http://www.comalt.org/va_services.html
– JCOC: In Virginia beach on the corner of Va Beach Blvd and Birdneck Rd. You can donate just about anything except clothes there. Food, toiletries, bus passes, paper goods and the like.  Here is a direct link to the list of accepted donations. http://jcoc.org/donate.html
– Samaritan House: Furniture, clothes, household goods, baby stuff, outdoor stuff, books. Almost everything.  It goes to their battered women and children shelter.  See some requested items and find locations here http://www.samaritanhouseva.org/how-to-help-wishlists.html
– Seton House –  a shelter for teens:  3333-28 Virginia Beach Blvd in Virginia Beach.  Need hygiene products and household products year round.  Click on the "wish list" link for specific requests http://www.setonyouthshelters.org/contribute/contribute_first_page.html
– The Episcopal Church of the Advent: Located at 9629 Norfolk Ave. in Norfolk.  Accepts fresh, clean clothing.  Storage space is limited, so clothing must be seasonal.  Always is need to men's clothing, shoes for adults, undergarments, and blankets. Also accept food and hygiene products such as toothpaste and soap.  MUST contact Sharon at 757-373-6210 to schedule a clothing donation drop-off.
– Human Relief Organization (HRO): Located at 46 Towler Dr.  in Hampton. They welcome individuals to donate medication/supplies. http://humanrelief.net/ (Thanks to the comment below from K)
–YMCA: Numerous location for domestic abuse victims.  They need toiletries for families graduating out.  Like toilette paper, soap, etc. You can see a list of what they need here.  (Thanks Carlyn)
Don't forget about our furry friends:
– Web of Life: West Road in Chesapeake.  Farm rescue for all kinds of animals.  Accept anything from patio cushions and old comforters to cleaning products, paper towels, stamps, dog and cat food, etc.
– Peninsula SPCA
–  Their wish list includes: food and treats, pet toys/grooming, office supplies (sharpies, paper, etc.,) maintenance items (batteries, etc.,) cl…eaning supplies (bleach, paper towels, etc.) and they ask for items most of us would dispose of such as shoe boxes, cleaning rags, towels, or aluminum cans (they recycle for additional funds.) 
http://www.peninsulaspca.com/newdonate.html
You can find other SPCA's in your city that will need similar donations!
Additionally, I found this link for locations in Virginia Beach and this link for several locations around Hampton Roads
If you know of a donation location in Hampton Roads, PLEASE leave a comment with the information
I would like to thank Heather and the comments on the Facebook page for some of these locations!
Photo Credit: Princetonol.com