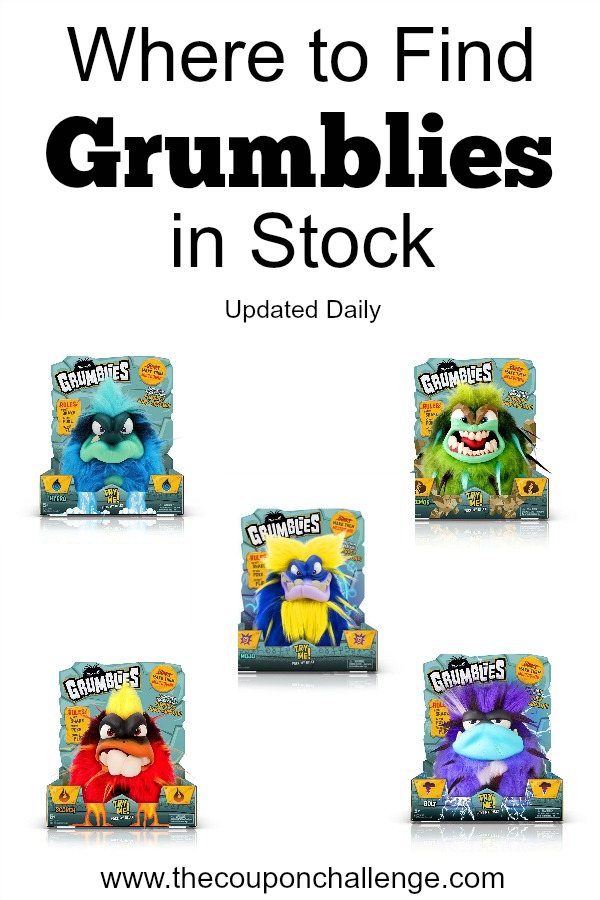 Grumblies are one of the top holiday toys of 2018.  Due to the popularity of the toy, you may have difficulty finding Grumblies in stock as we continue into the holiday season.
You don't want to overpay as some of the colors/styles become more difficult to find.  The normal manufactures price is around $19.99, so don't over pay and be mindful to only purchase from reputable sellers.
So what is a Grumblies?
Grumblies are just strange enough, in my opinion, to make it onto all your kids wish lists. Grumblies live secretly hidden from mankind. Short-tempered and mischievous, bands of grumblies create supernatural chaos, such as earthquakes, Volcanos, and supernatural chaos!
Each grumblie has his own personality, sounds & design. They have more than 40 different reactions and custom sounds, and the more you mess with them the angrier they become.  Try to get them to full meltdown mode!  It's kind of like how my kids act toward each other.  They just keep pushing each others buttons until one of them has a meltdown! 
According to the Skyrocket website "Different actions have varying degrees of annoyance to the Grumblies. Try different combinations of hitting, tilting, shaking and poking to achieve a quicker "Meltdown."
There are 5 types of Grumblies each representing earths elements – Fire, Earth, Water, Electric and Mystic.  Mojo (mystic) is going to be the hardest guy to find unless online retailers pick it up.  As of 11/8, Mojo still hasn't been released and has been removed from the companies website.  I'm going to assume there will only be 4 Grumblies this year.
Where to Find Grumblies in Stock?
I will work to update the list of Grumblies in stock daily.  Please comment if you find them elsewhere.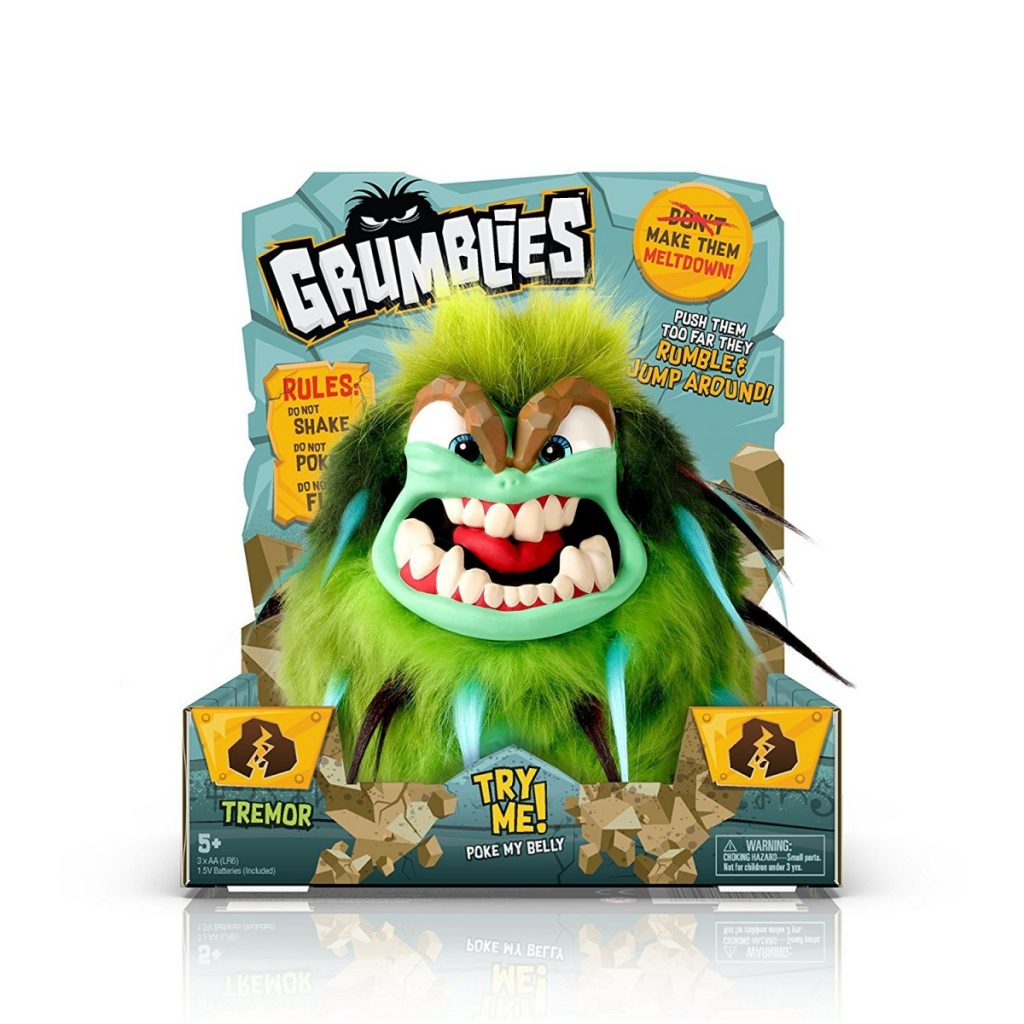 Grumblies Tremor, Green on Amazon  (out of stock 11/8)| At Target (still out of stock 11/5)| At Walmart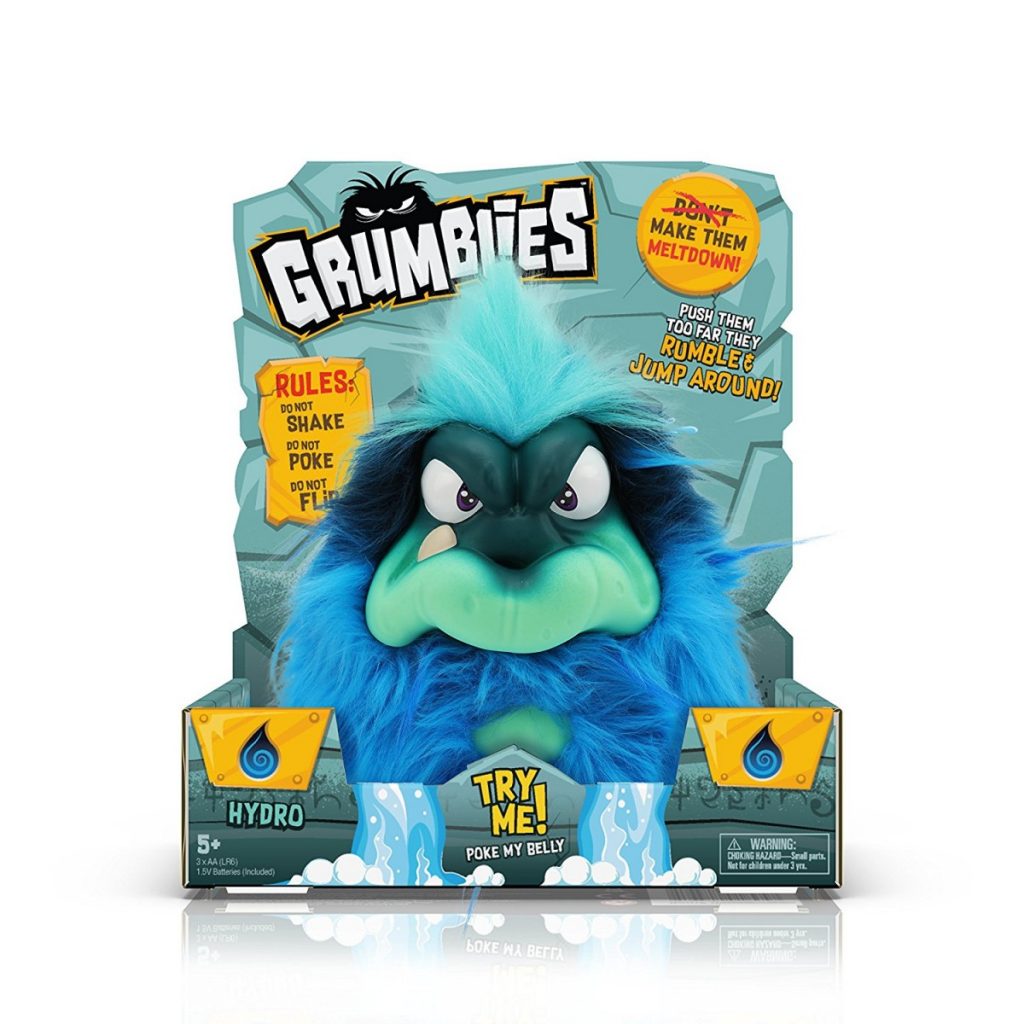 Grumblies Hydro, Blue on Amazon | At Target | At Walmart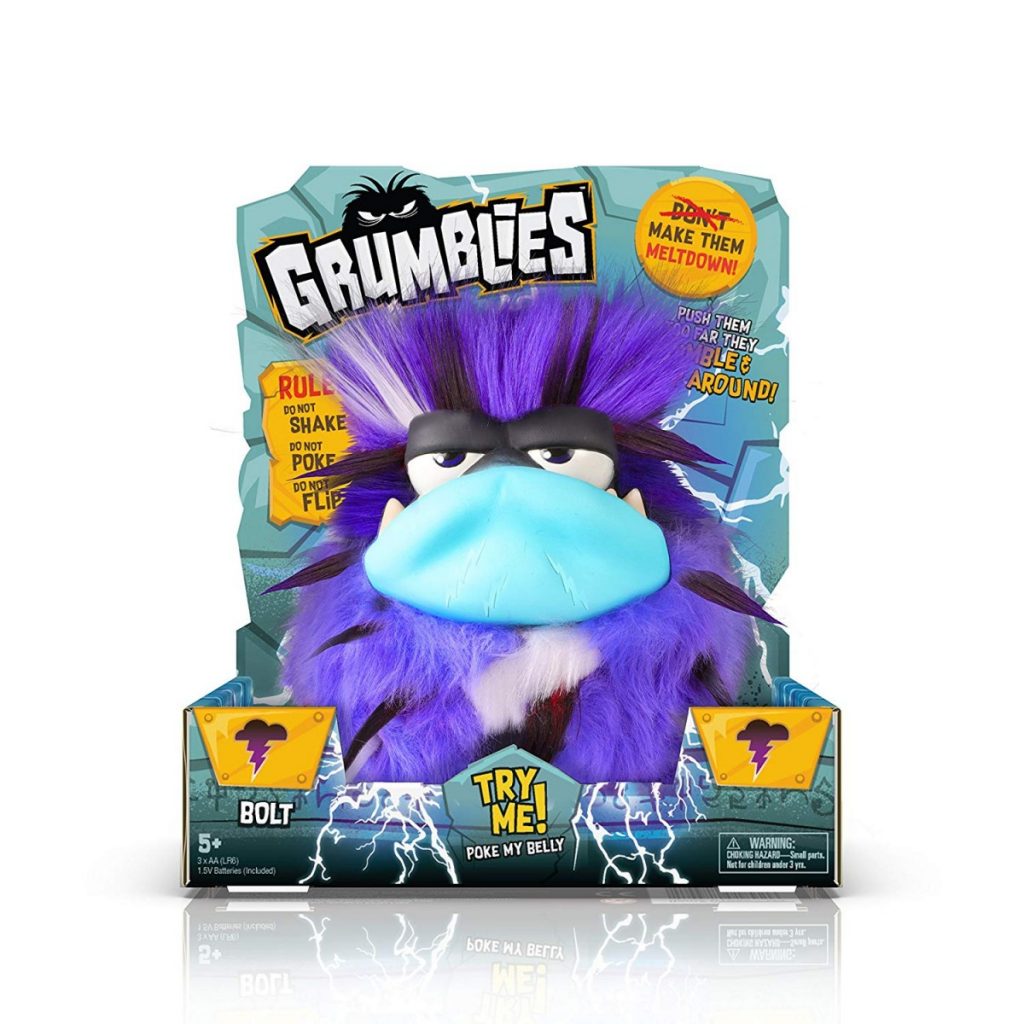 Grumblies Bolt, Purple on Amazon | At Target | At Walmart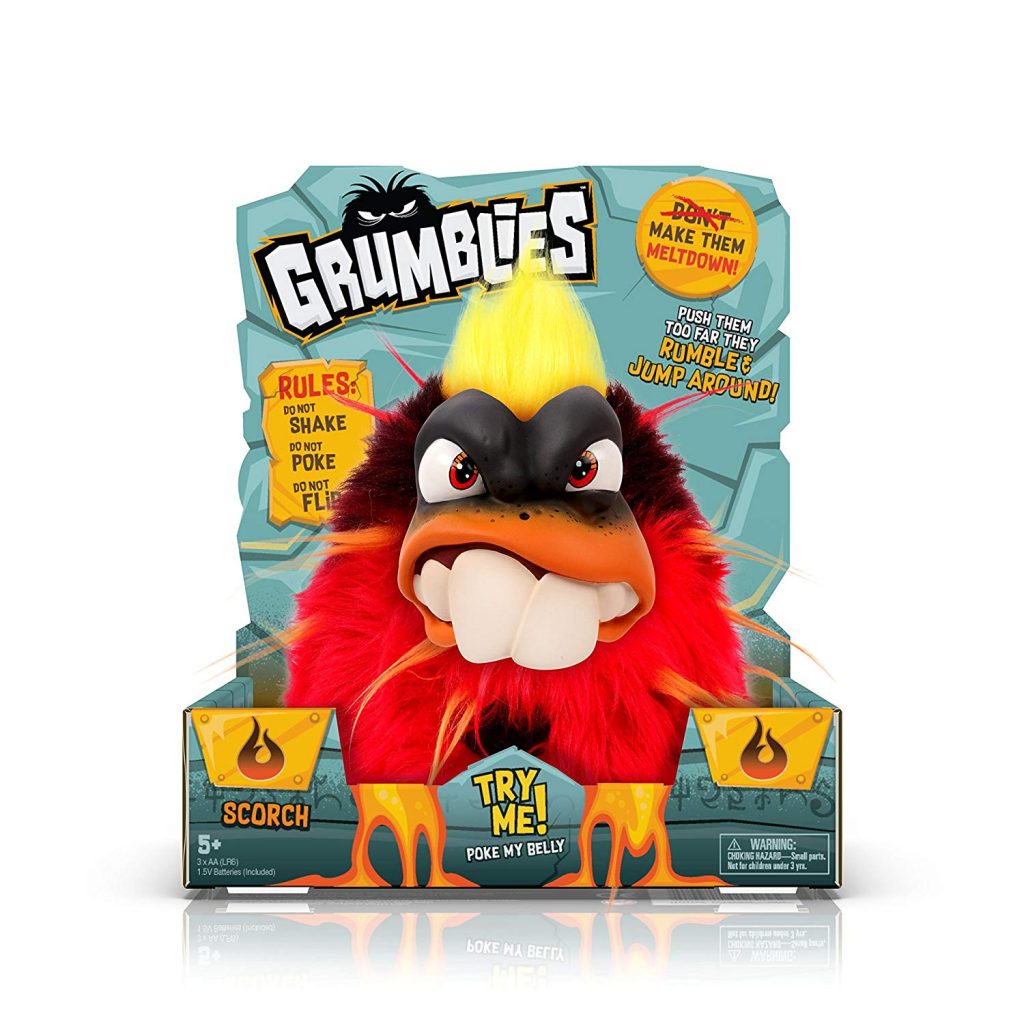 Grumblies Scorch, Red on Amazon | At Target | At Walmart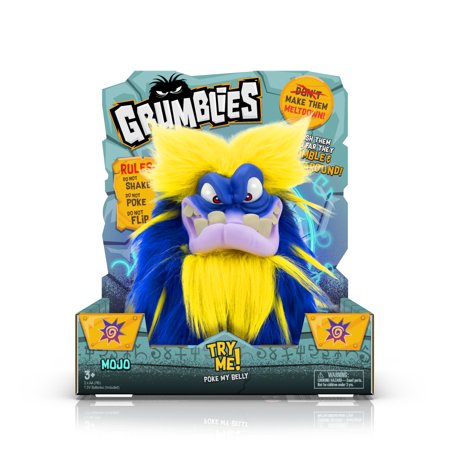 Grumblies Mojo at Walmart (only exclusively sold in-store at Walmart) As of 11/8, Mojo still hasn't been released. The page on Walmart's website has even been removed.
You can also find Grumblies at Barnes & Noble; however, online only mentions "assorted varieties" so you'll want to visit the store and not shop online.
What is your child's favorite Grumblies?  Don't forget to comment where you find Grumblies in stock or Grumblies on sale.