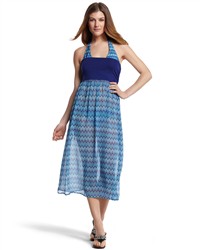 I have fallen in love with a clothing store.  Seriously, it was love as soon as I stepped out of the fitting room in a pair of jean that fit my butt without a huge gap in the waist (a bit of over-share, I know.)
What is my new favorite store?  White House Black Market.
Now, the regular price for the clothes are crazy expensive.  I shop from the sale rack, with a coupon and at the outlet to get great clothes for less.
The Waterfalls Print Coverup pictured above is reduced to $9.99 (down from $88.) I also purchased the Amethyst Button Back Pullover pictured below for $39.99 (was $78!)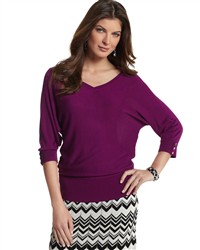 Use White House Black Market coupon codes below to save more off the already reduced prices:
Save $10 off $50 or more Coupon Code 14186 (Expires 10/31/12)
Save $25 off $125 or more Coupon Code 11486  (Expires 10/21/12
Save $50 off $200 or more Coupon Code 19301 (Expires 10/21/12