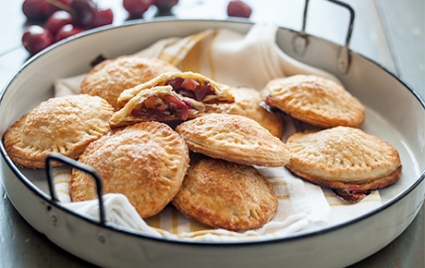 Cherries only $1.99/lb on July 11th at Whole Foods Market!!
How to select cherries:
Pick your cherries with green stems. Cherries should be plump and firm. Ask a produce Team Member for a taste!

Sale valid in U.S. and Hawaii. Prices and participation may vary in Canada stores. While supplies last. Check local store for rain check policy.
Photo from the Tiny Cherry Pies WF Recipe