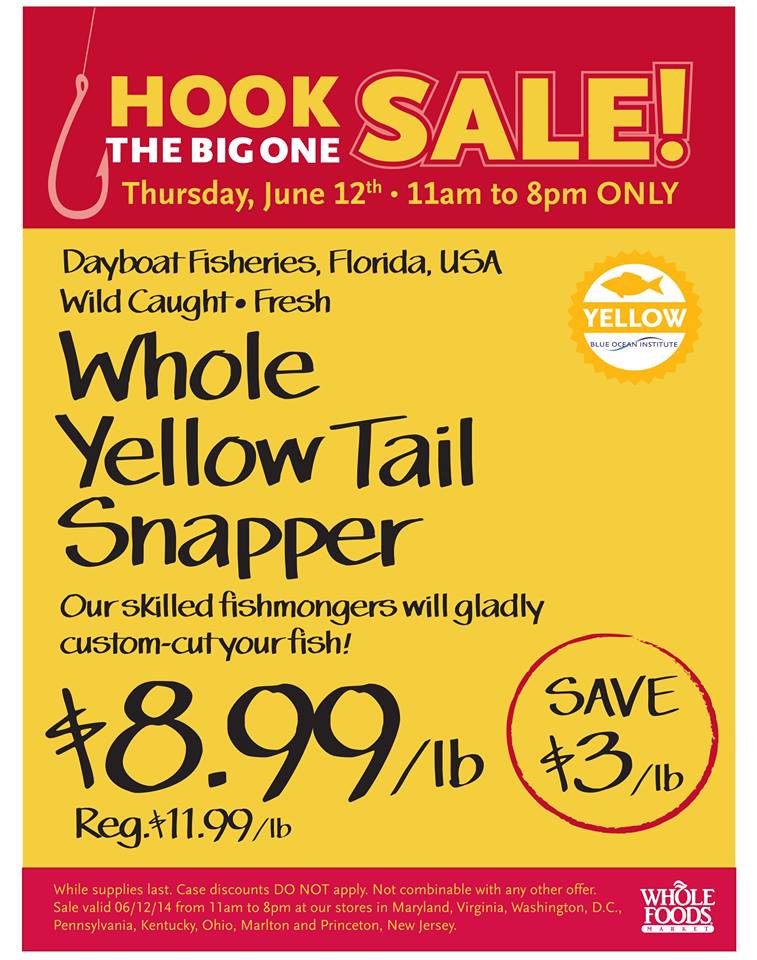 Whole Foods Market is starting new weekly pop-up deals – they'll be announced just the day before and will be available for a limited time the day-of.
The first pop-up deal is Fresh Whole Yellowtail Snappers on sale for $8.99/lb. (reg. $11.99/lb.) on Thursday, June 12, 11am – 8pm
§ Whole Foods Market will gladly custom cut your fish. Our fishmongers will help cut-to-order.
§ Our seafood program was ranked the #1 Sustainable Seafood Program
§ Known for its yellow stripe from nose to tail, Yellowtail Snapper has a firm texture, mild flavor and is considered to be one of the best tasting fish sourced from Florida's waters.
§ Versatile fish, can be cooked many different ways
§ Great grilled. Grill skin side down, brush with olive oil and top with mango salsa.
See more Whole Foods Deals!