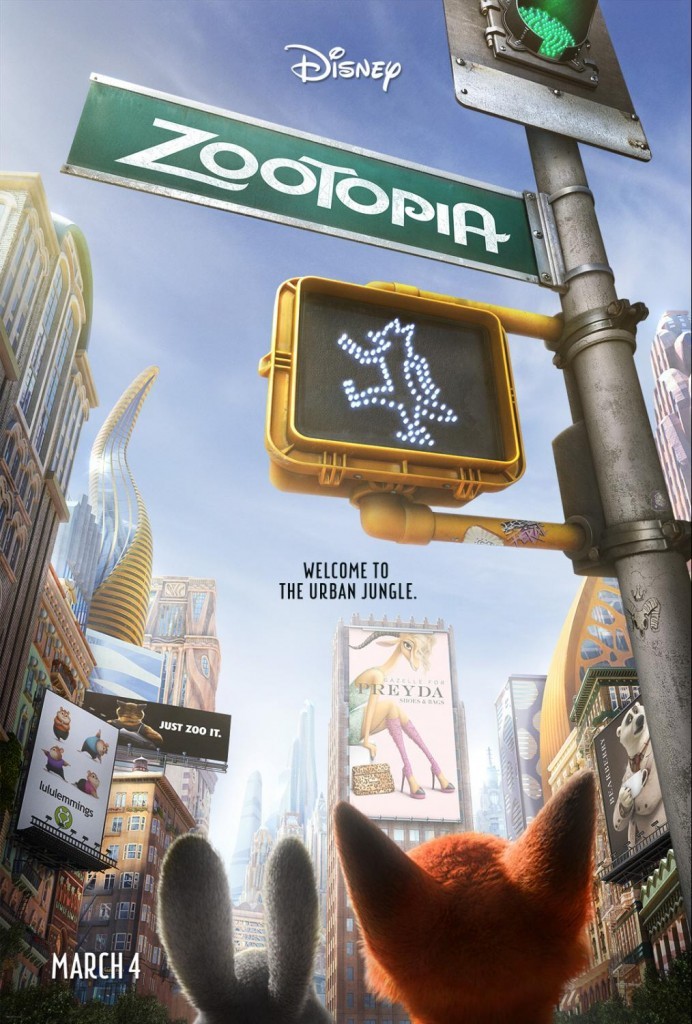 Have your kids asked to go see the new Disney Movie coming out next week called Zootopia?  My kids have been asking about since they saw the first commercial!  I am super excited to have a chance to view the new movie at Dolby Cinema at AMC Prime in Hampton, Virginia next week.  I have heard amazing things about the theater!  Do you know what makes me MORE excited?  That I get to give you and your family FREE tickets to see the Zootopia movie in Hampton, VA also! What?! Yes! Keep reading below to find out about the movie, the awesome theater, and to find out how to win free tickets!
About Dolby Cineama at AMC Prime:
Dolby Cinema delivers the total cinema experience. It combines powerful image and sound technologies with inspired cinema design to make every visit a completely captivating cinematic event. Dolby Cinema includes Dolby Vision—a state-of-the-art authoring and playback imaging technology that enables the cinema to bring the story alive on screen. Outfitted with Dolby Atmos, Dolby Cinema transports audiences into the movie with breathtakingly real sound that fills the cinema and flows all around them.  
So basically you not only get to sit in super comfy reclining seats, but the seats actually vibrate to coincide with the action on the screen! My boys are going to go nuts!
About Zootopia:
Comprised of neighborhoods that celebrate different cultures, Zootopia is a city like no other. There's ritzy Sahara Square for desert animals, Tundratown for the polar bears and moose, the hot and humid Rain Forest District, Little Rodentia for the tiniest mammals, and Bunnyburrow for the millions and millions of bunnies. The downtown area, Savanna Central, is a melting pot where a wide array of mammals from every environment come together.
Zootopia is a place where no matter what you are—from the biggest elephant to the smallest shrew—you can be anything. But when rookie officer Judy Hopps arrives, she discovers that being the first bunny on a police force of big, tough animals isn't so easy. Determined to prove herself, she jumps at the opportunity to crack a case, even if it means partnering with Nick Wilde—a fast-talking, scam-artist fox—to solve a mystery.
Ok, now for the giveaway!  There is only one entry method!
(2) TWO winners will be selected and they will each receive 4 tickets to the show.  
Mandatory Entry Method:
Leave a comment here telling me who you will bring to the movie if you win the tickets.
That's it!  Easy Peasy!
This giveaway is only for local readers who can meet me at the  AMC Hampton Town Centre 24 by 10:20 a.m. on Saturday, March 5th.
I will pick the winners Wednesday evening, March 2, 2016 after 8pm.
An added bonus to this giveaway is FREE coloring and activity sheets featuring the movie!  Click the links below to get yours!
Zootopia Animal Tracks activity sheets!
If you aren't a local reader, have no fear!  You can still view Zootopia across the nation at the following theaters:
Arizona AMC Desert Ridge 18
Georgia AMC North Point Mall 12
Illinois AMC Hawthorn 12
New Jersey AMC Garden State 16
Northern California AMC NewPark 12
Southern California
Texas
Disclosure: This post is sponsored by Dolby Cinema™ .  All opinions are 100% my own and may differ from others. #Zootopia #DolbyCinema #ShareAMC