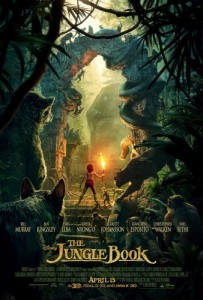 Has your family been talking about the new The Jungle Book movie coming out? My husband has been talking about it since he first saw the commercial months ago – every time he sees the commercial again he says we NEED to see it!
It opens on April 15, and we are extremely excited to have the chance to watch the new movie at Dolby Cinema at AMC Prime in Hampton, Virginia next week. It's a beautiful theater with TONS of great features that completely enhance the movie viewing experience.
And guess what?! I have FREE tickets to give away to a few lucky readers! Read below for details about the movie, more information about the theater, and how to enter this awesome giveaway!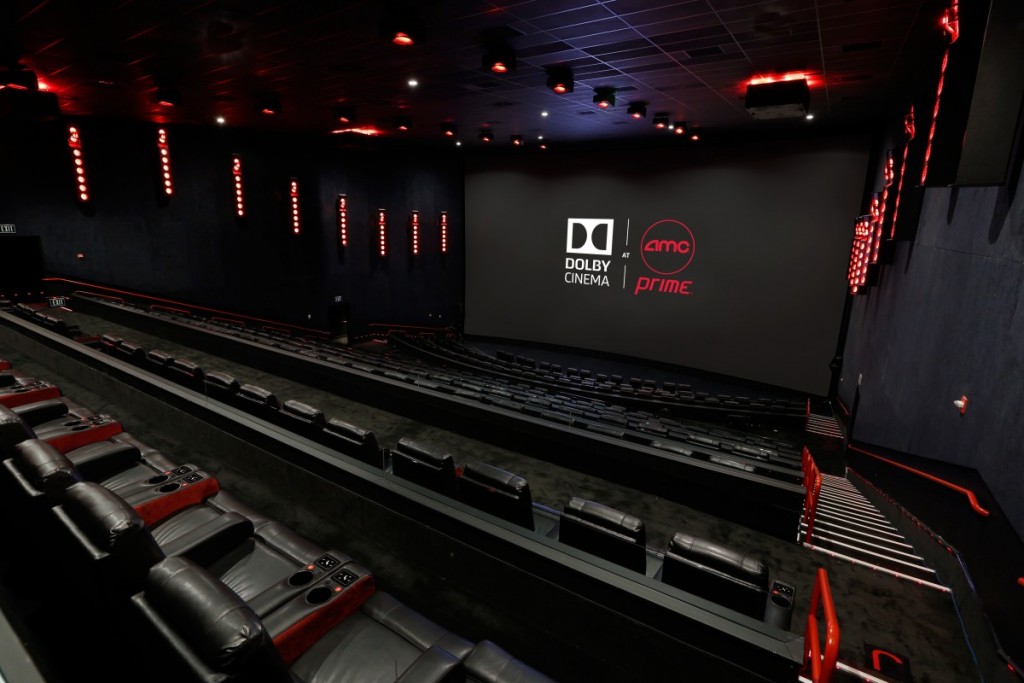 About Dolby Cinema at AMC Prime:
Dolby Cinema delivers the total cinema experience. It combines powerful image and sound technologies with inspired cinema design to make every visit a completely captivating cinematic event. Dolby Cinema includes Dolby Vision—a state-of-the-art authoring and playback imaging technology that enables the cinema to bring the story alive on screen. Outfitted with Dolby Atmos, Dolby Cinema transports audiences into the movie with breathtakingly real sound that fills the cinema and flows all around them.  
How AMAZING does that sound? Comfortable seats and an environment that makes you feel like you're IN the movie! Count me in!
About The Jungle Book:
Raised by a family of wolves since birth, Mowgli  must leave the only home he's ever known when the fearsome tiger Shere Khan unleashes his mighty roar. Guided by a no-nonsense panther and a free-spirited bear, the young boy meets an array of jungle animals, including a slithery python and a smooth-talking ape. Along the way, Mowgli learns valuable life lessons as his epic journey of self-discovery leads to fun and adventure.
Ok, now for the giveaway!  It's SO easy to enter!
(2) TWO winners will be selected and they will each receive four (4) tickets to the show.  
Mandatory Entry Method:
Leave a comment here telling me who you will bring to the movie if you win the tickets.
Optional Entries:
That's all you have to do!  Easy, right?
The giveaway will close on Thursday, April 14th.  Winners will be notified via email and will have 24 hours to respond or a new winner will be selected.
This giveaway is only for local readers who can meet me at the AMC Hampton Town Centre 24 by 11 am on Saturday, April 16th!!
Preview the trailer for more on the show:
For anyone reading who is not local to the Hampton Roads area – you can still view The Jungle Book across the nation at the following theaters:
Arizona
AMC Desert Ridge 18
Nevada
AMC Town Square 18
Northern California
AMC NewPark 12
Southern California
AMC Burbank 16 
AMC Century City 15
Texas
AMC NorthPark 15
Virginia
AMC Hampton Town Centre 24 (11:20 A.M.)
Washington
AMC River Park Square 20
Washington D.C.
AMC Tysons Corner 16
THE JUNGLE BOOK opens in theatres everywhere in 3D, RealD 3D, and IMAX 3D on April 15th!
Disclosure: This post is sponsored by Dolby Cinema™.  All opinions are 100% my own and may differ from others. #JungleBook #DolbyCinema #ShareAMC