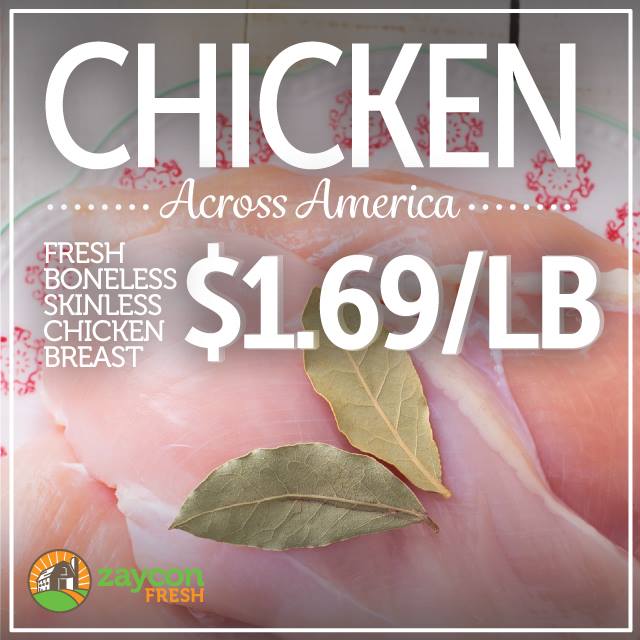 Zaycon Foods chicken is coming!
If you live in one of the lower 48 states, Zayon Foods will be delivering 40 pound boxes chicken soon.   In my area the cost is $1.69 lb for never frozen boneless, skinless, hormone, anti-biotic free chicken breasts.  It's my FAVORITE chicken!
Click HERE to place your order.
You can read my review of Zaycon Foods to learn more about the company and product.
Make sure to sign-up now and place your order before the event closes.