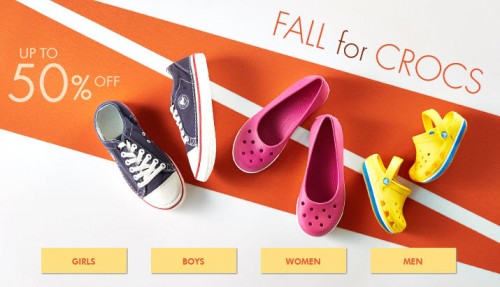 If you wear Crocs or have been wanting to buy some, head over to Zulily and check out the Crocs sale going on right now. They have shoes for the entire family: Men, Women, Boys and Girls.
Remember to add one item to your cart…and pay for that first. Then everything after that will be included in the free shipping!
New to Zulily? Shop through the online boutique on name brand items at discounted prices. Shipping starts at $5.95 and all orders after your first order ship FREE for the rest of the day! So place multiple orders in one day and only play shipping ONCE!