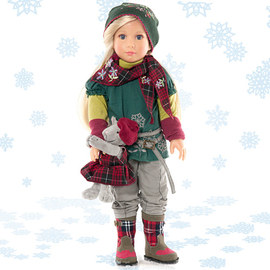 Zulily has Madame Alexander Dolls and accessories 50% off.  Prices start at just $17.99 and is available for 2 days or while supplies last.
For nearly a century, the company founded by Madame Beatrice Alexander Behrman has brought innovative, iconic handcrafted dolls to little ones and collectors alike. Infusing wonderment, excitement and quality has made them a trusted name that has entertained generations. Today, they produce collectible, baby and play dolls that honor Madame Alexander's original vision.
Get 10% off on orders over $50 by using code SVNGZU1632 at checkout or get $5 off on orders over $50 by using the code ZULILYGA04 at checkout.