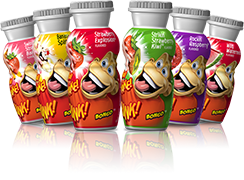 There have been new coupons released since I published the Farm Fresh Booklet matchups.  A few of my favorites are below:
Danimals $2.50
$1.00/1 Dannon Danimals Smoothie Pack – 8-24-14 SS (exp 09/24/14)
Final: $0.50 each on Wednesday
Skippy Peanut Butter $2.50
$0.55/1 Skippy Natural Peanut Butter Spread with Dark Chocolate (Zip Code 12345)
Final: $1.40 each if chocolate sold
Hi-C Juice Boxes $1.89
$0.55/1 Hi-C Drink Box, 10 pk
Final: $0.79 each
Don't forget it's the last week of the Kraft Promo as well!!!