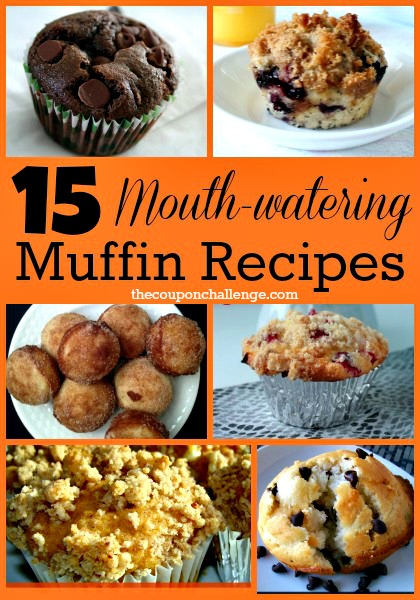 Muffin recipes are generally easy to make and they are perfect for on the go. One batch can last you all week if you need a fast breakfast each morning. They also make great snacks, and are the perfect size for little ones! I have compiled 15 mouth-watering muffin recipes from around the web that look too good not to try!
1. Blueberry Poppy Seed Muffins from Vegan Mother Hubbard
2. Eggnog Cranberry Muffins from Crumbs and Chaos
3. Raspberry Cream Cheese Muffins from Juggling Act Mama
4. Strawberry Lemonade Muffins from Stockpiling Moms
5. Bailey's Irish Cream Chocolate Chip Muffins from Couponing & Cooking
6. Donut Mini-Muffins from Coupon Closet
7. Apple Cinnamon Whole Wheat Muffins from Farmer's Wife Rambles
8. Strawberry Nutella Muffins from Crumbs and Chaos
9. Chocolate Chip Muffins from Stockpiling Moms
10. Sweet Potato Muffins with Streusel Topping from Juggling Act Mama
11. Berry Berry Citrus Muffins from Vegan Mother Hubbard
12. Sweet and Simple Cornbread Muffins from Modern Mommyhood
13. Banana Muffins with Toasted Coconut from Kelly Stillwell
14. Super Easy Pumpkin Muffins from Thrifty Jinxy
15. Oatmeal Peanut Butter Chocolate Chip Muffins from Slap Dash Mom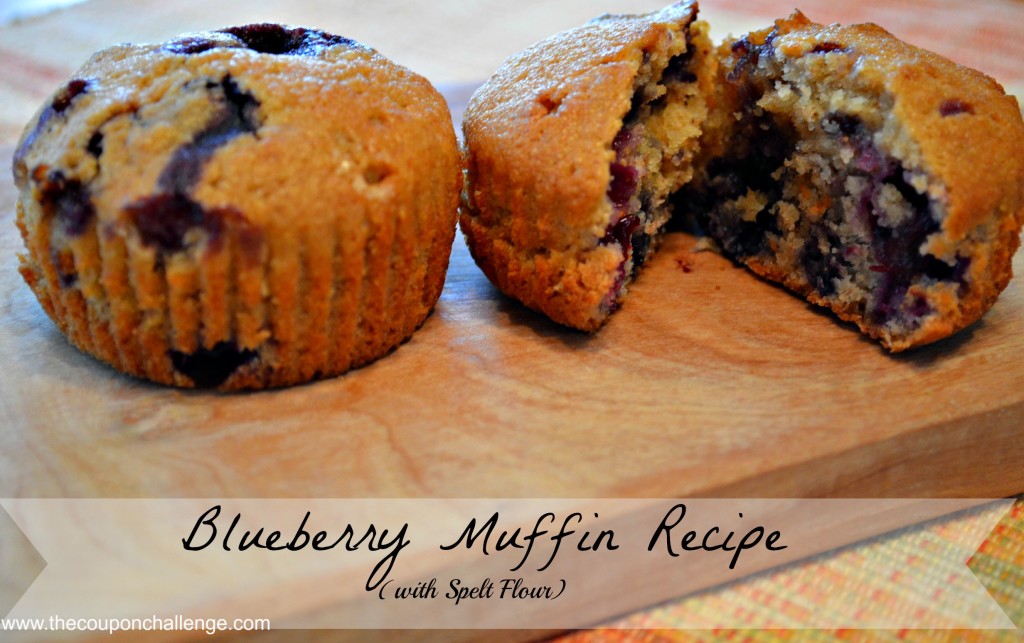 If 15 recipes aren't enough, take a look at my Easy (& Healthy) Blueberry Muffin Recipe with Spelt Flour!