I am a member of the Collective Bias®  Social Fabric® Community.  This shop has been compensated as part of a social shopper insights study for Collective Bias and their client.
Its no secret that we love our dog – he's family. As part of the family, it's important that he only gets healthy dog treats. I insist that my family eats healthy, so it's no different for our pets!
Chipper has been our constant companion since we "rescued" him off Craigslist when he was a puppy. At just over 5 lbs he is a toy poodle/Maltese mix and white ball of fluffy fun most of the time.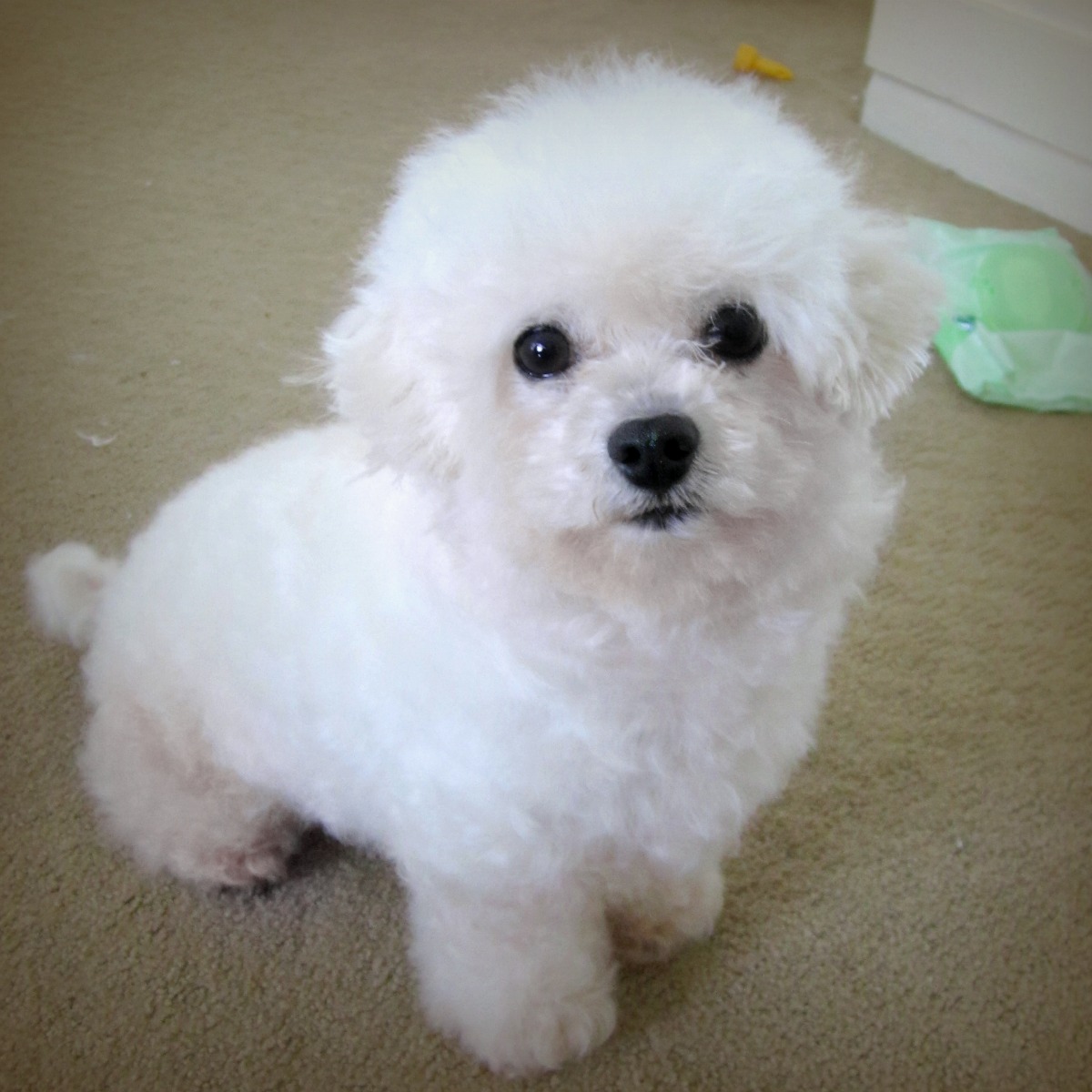 Since we live in a condo and do not have a backyard to call our own, he is walked twice daily by my awesome husband. I swear, the two of them are BFFs! And while I had to convince my husband to let me have him six years ago, they have become inseparable ever since.
Do you have a puppy that has trouble walking on a leash?  We use treats to reward his good walk behavior, and sometimes to reinforce good on-leash habits, too.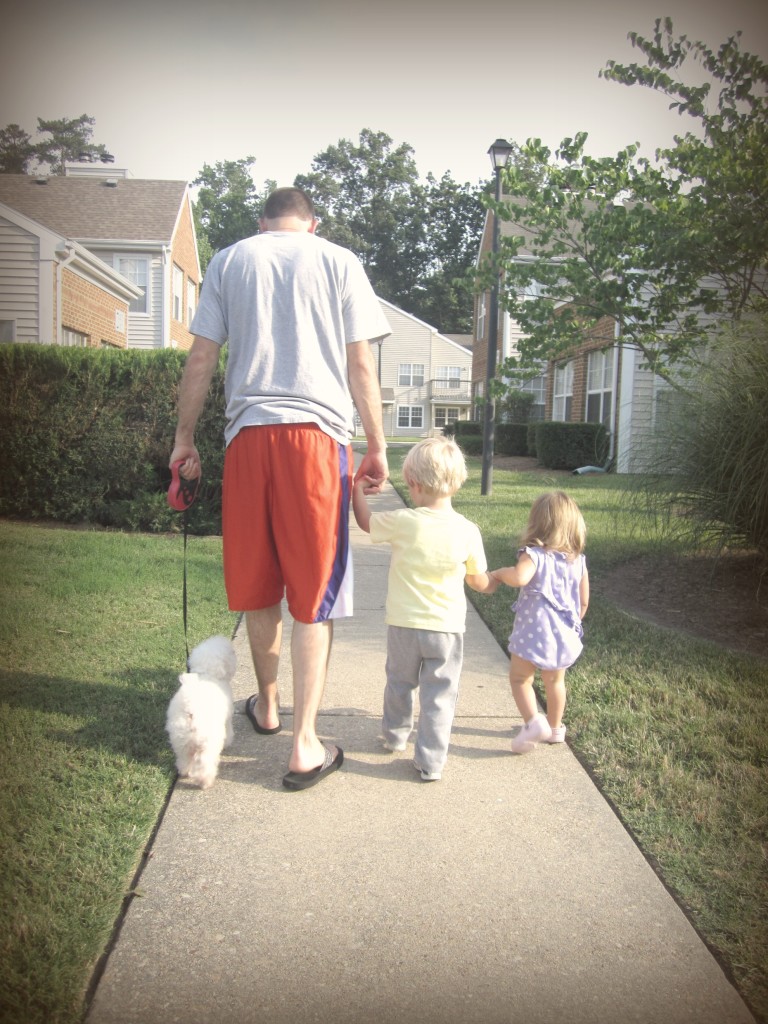 Our kids love him too, and he (mostly) loves them. Sometimes they chase him a bit too much for his liking and we can find him hiding out under the bed. Its not easy being the littlest sibling 🙂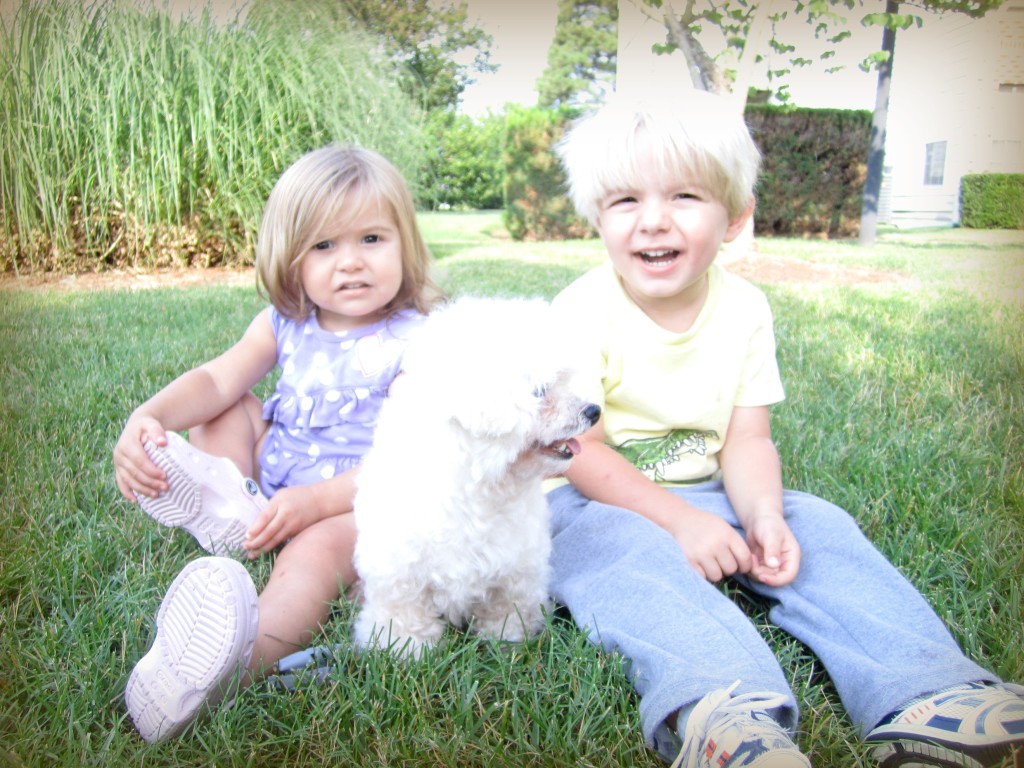 Owning a dog has been a rewarding experience for us, and we try and take really good care of our furry friend in return. That means plenty of love and attention, regular grooming and only buying him quality, grain-free dog food and safe treats. Last year I was shocked to find out that the treats we had been feeding him were recalled due to an unsafe level of antibiotics in them. Poor Chipper! He'd actually gone treat-less for a long time after that.
When I was asked to try Nudges Dog Treats, I was really excited to see that they were a high quality, made in the USA product, with no fillers, and no artificial flavors. Even better, they tear into small bits for a tiny dog like ours. We promptly went to Walmart and bought some. AND I used a $1/1 any Nudges Product coupon too because good products are better when you can save money on them!
Can I just say that Chipper loves his Nudges?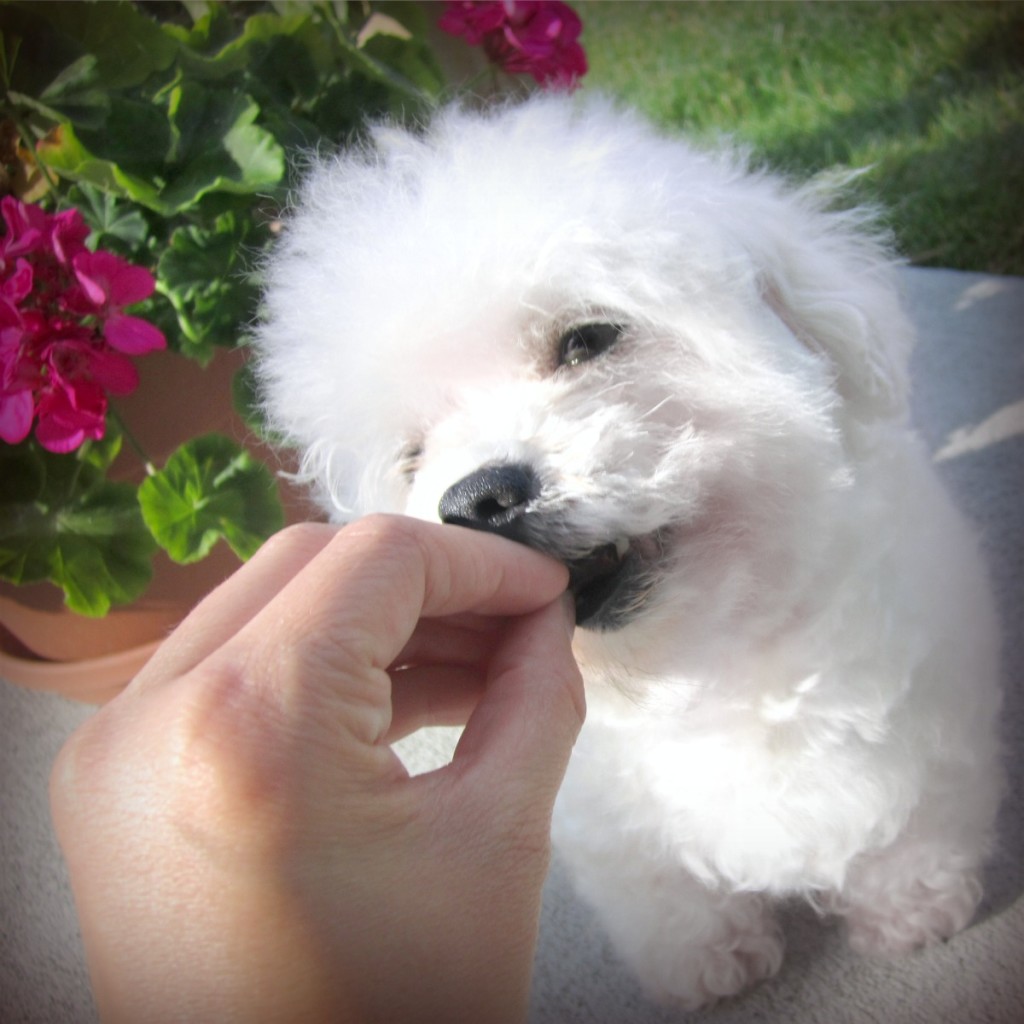 Having the whole family together enjoying the summer is our favorite way to celebrate any day, especially Independence Day. I'm hoping its NOT a terrible idea to keep the kids up late to see the local fireworks display this year. Chipper, however, will not be attending the festivities.
Did you know that July 4th is the largest day of the year for dogs to run away due to being scared and overwhelmed? In years past, we've sent him to my mother-in-laws for the evening so someone can keep an eye on him since he is NOT a fan of k-booming pyrotechnics . . . and we are.  We'll be sure to pack him so extra Nudges so he can be rewarded for behaving well while we're away.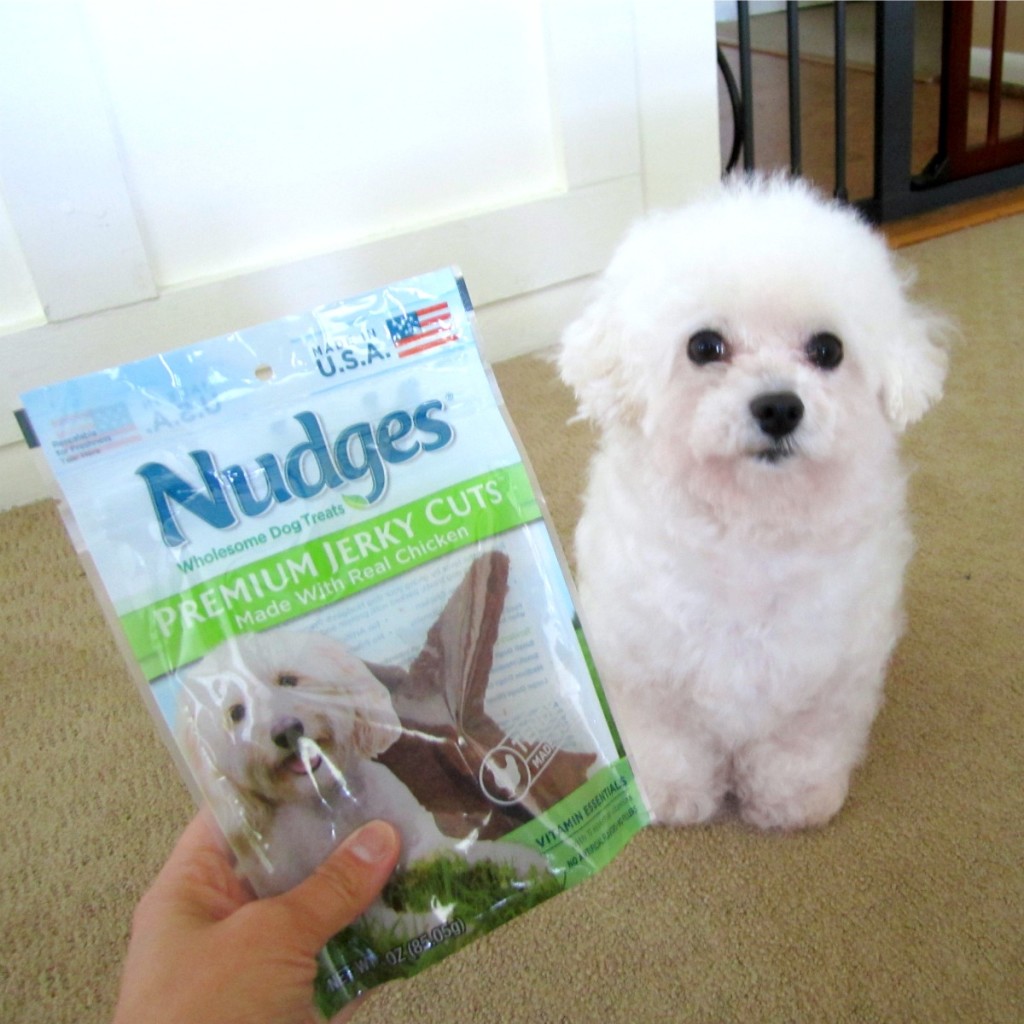 This 4th of July we'll be spending the day around town, perhaps a picnic or the beach. And yes, Chipper usually comes with us. Did you know that dogs can suffer from dehydration and overheating just like humans?   We always bring water for everyone, including a collapsible bowl for the dog; and "Pooks" (as he is affectionately known) even has a special place on the stroller just in case his little legs get tired!
You can read more about dog safety below. There will also be a Twitter Party on July 3rd 1-2 EST regarding pet safety during the summer – especially on the 4th of July. And you can enter for a chance to win one of FIVE (5) $100 VISA Gift Cards, so be sure to check it out!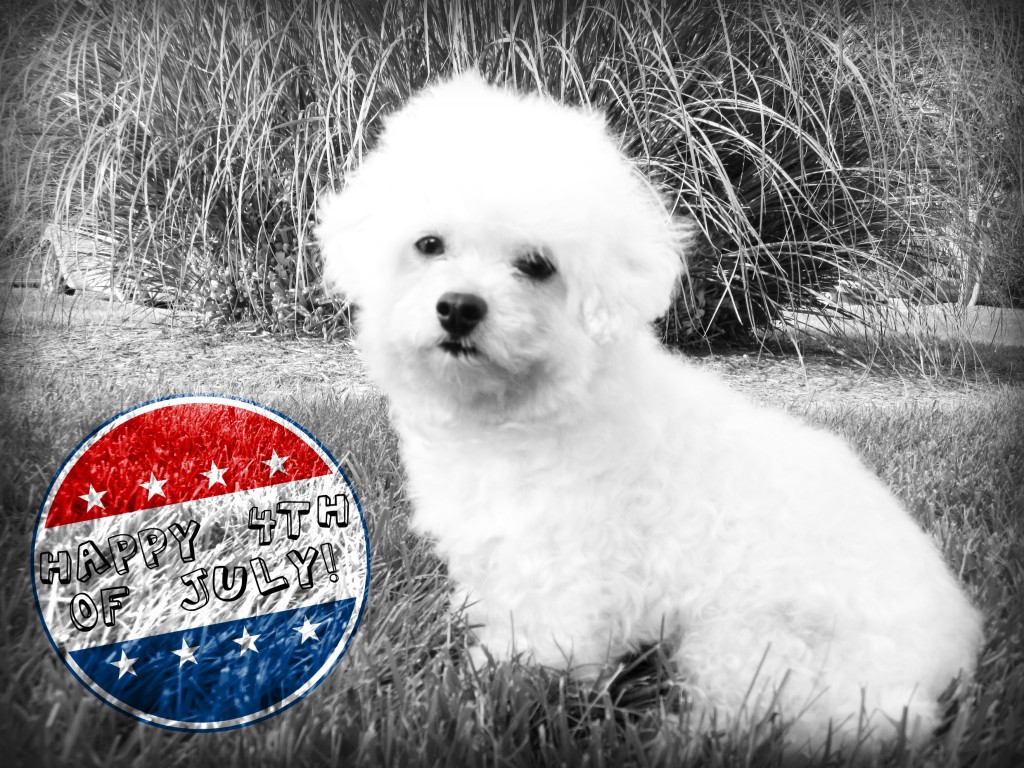 You could also head on over to the Nudges Facebook Page to print out coupons and/or enter to win some really sweet prizes, too. Keep checking back all summer long, there are LOTS of chances!
Also, be sure to check out the dog safety eGuide found in the Live SoFab Summer Digital Magazine below for more tips and tricks to stay safe with your best friend this summer, too.
Make sure to take a look at my Google Plus Album for more pictures of Chipper and information on purchasing Nudges healthy dog treats.
How about you? Do you treat your dog like family? I'm not crazy, am I!?