This past week we met with our favorite family photographer and had pictures taken.  I can't wait to see the results and of course order our Christmas cards.  Last year, I used Minted Christmas cards and without a doubt, I will surely use them again.  Their cards are very high quality, affordable, and there are sooooo many designs to choose from. I can't even tell you how many compliments I got on my cards last year! Everyone is bound to find the perfect card for their family!
Just check out some of the cool cards I found while previewing them tonight:
This is on the top of my list of favorites: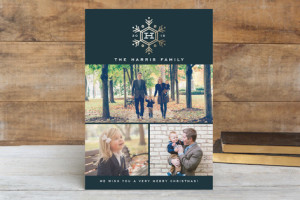 If you've only got one picture, I love both of these: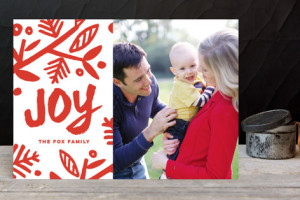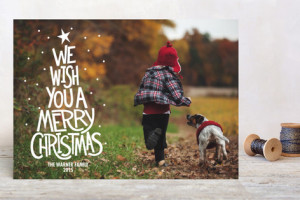 It's very obvious that Minted has something for every taste and they also have more than just holiday cards!  Keep an eye out in the next couple of weeks when I will share this year's Christmas cards from my family. Which design do you think I'll choose?  Which is your favorite?
There is also a special happening until 11/24:  You can score 15% off + free recipient card addressing!  Use code CHEER15 to take advantage of the savings!