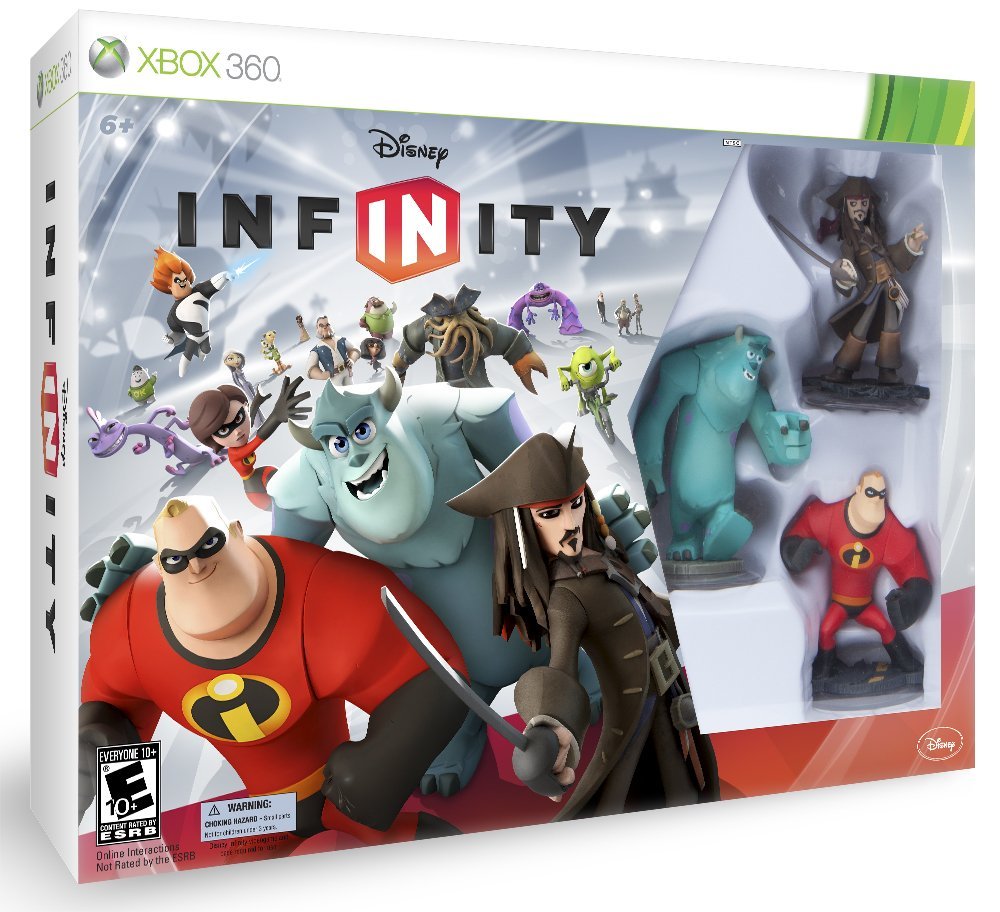 Disney Infinity is one of the items on the 2013 Hot Holiday Toy List and my little man WANTS it.  So far, it's his only Holiday request.  Right now, you can get DISNEY INFINITY Starter Pack Xbox 360
on sale for $59.98 – was $74.99!
The big question is, will these go on sale for less around Black Friday?  I honestly don't know.  You may find them go down $5-$10, but I would be shocked if they went down below $50.  Since these are so popular, you may have  difficult time finding them in-stock around Black Friday.
Last year, everyone wanted Skylanders and the best price was $50 unless you went to Walmart on Black Friday (in-store) to get it for $40.
Includes Video Game and INFINITY Base.
Also includes 3 INFINITY Play Sets: Monsters University, Pirates of the Caribbean, and The Incredibles AND 3 INFINITY Characters: Mr. Incredible, Jack Sparrow, and Sulley.
Also includes your first INFINITY Power Disc.
Also includes unique web codes to unlock content online and on your mobile device.
DISNEY INFINITY supports 2 player co-op play in ?Play Set? mode, and up to 4 players via local or network online play in "Toy Box" mode for HD consoles (Xbox 360, PlayStation3, and Wii U). Enjoy 2 player co-op play in ?Toy Box? mode on the Nintendo Wii.
Your order will qualify for FREE shipping with Super Saver Shipping on orders over $25 or with Amazon Prime.
Product prices and availability are accurate as of the date/time indicated and are subject to change. Any price and availability information displayed on amazon.com at the time of purchase will apply to the purchase of this product.