You know you're an adult when you get excited about buying household items online with your Amazon birthday credit!
The week we've been running low on toilet paper, and I've been waiting till 6/1 to head to Walgreen's to grab this deal. Then I saw Dana's post about the Angel Soft on Amazon too. While I was checking it out (this busy Mama would rather toilet paper magically appear on her doorstep than have to drag kids up to the drugstore, obviously) I also noticed that Amazon had credited my account with $5 off $25 promo for my birthday this month. (It came through their Facebook app, so go "Like" them if you haven't already):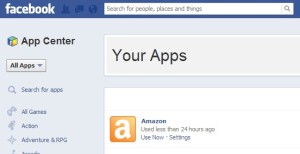 How nice of them! I was able to grab the following deal: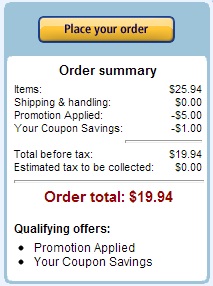 The total came out to be $19.94 for 48 doubles rolls – just $41.5 per double roll, making it just $.20 per single roll!
Happy birthday to me!
Even if you didn't have the $5 birthday credit it still works out to just $.26/roll, which is pretty much a stock up price.
Whats the best birthday special you've ever gotten? I have to admit, this rivals the two free burgers my husband and I got at Red Robin this month 🙂
Product prices and availability are accurate as of the date/time indicated and are subject to change. Any price and availability information displayed on amazon.com at the time of purchase will apply to the purchase of this product.