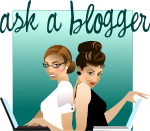 I have been trying to decide what to write about all week.  Then I received an email with new offers from one of my affiliates and it hit me.  I'll write about one of my favorite affiliates: Escalate Network.
Don't get me wrong – there are a lot of great affiliate networks out there.  Escalate Network is not the only affiliate network I use.  You've read from previous posts that Amee and I belong to a lot of affiliate networks and are extremely pleased with most of them.  However, Escalate has proven to be reliable, user-friendly and the affiliate managers are easy to work with.
What is Escalate Network?
It is a performance-based affiliate network that brings together choice affiliates and quality online advertisers as partners according to their website.  They offer programs such as coupons.com, RedPlum, JcPenny and many more.
Why is Escalate Network one of my favorites?
Pays Net 15
Exclusive offers and great payouts
Easy to navigate dashboard
Fast approval for new affiliates
Easy to locate links and banners
Real time reporting
Responsive & Knowledgeable affiliate managers
The fact that Escalate Network pays Net 15 is one reason why they are at the top of my list.  Why? Most of my affiliates pay Net 30 – Net 60.  I get my money by the 15th of the month with Escalate and usually sooner.  That means any money I earned in August, I will get paid for by September 15th.  That is a HUGE deal!
I have also found their tracking to be accurate and the advertisers provide legitimate offers that can truly benefit my readers.  I will not post something that can't benefit my readers in some way.  I was also pleasantly surprised that Escalate came to the Savvy Blogging Conference to meet their affiliates and discuss ways to make their network better.  I started using Escalate more often after meeting Chris and David in person.
Overall, I (as well as many of my blogging friends) have been impressed with Escalate Network.  If you are not an affiliate – you should be.
What are you waiting for?  Sign up with Escalate Network today and let me know if you have any questions.
You can search all of our Articles by typing in Ask A Blogger.
Please leave a comment on posts you would like to see in this series.