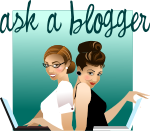 The blogging how-to's are often discussed, but we don't usually share how much time, sweat and sometimes tears go into blogging.  Blogging for me is a passion but it has also become a business out of necessity for the shear volume of time I spend on the computer.
Blogging is a full time job.  Working from home has it's rewards, but it doesn't end at 5pm.  Yes, there is the luxury of being able to go to the soccer game or help in your child's classroom in the middle of the afternoon, but the blog to-do list is always in the back of your mind.  There are posts to write, coupons to find and HOT deals and freebies that you don't want your readers to miss.
How much time to I spend blogging?  I can say that it is over 40 hours per week.  I blog every day of the week.  Some days more than others.  I don't take the weekends off & even blog a few hours per day on vacation.  I blog before the kids get up, while I have them occupied with an activity, during naptime, after they go to bed.  There is always another post to write.
When not researching deals, putting together matchups, and writing posts for the website; I'm responding to comments and emails, writing reviews and giveaways, networking with companies and other bloggers, chatting with readers on Facebook and much more.
When starting a new blog it's important to remember that it's not as easy as it seems.  Like with any business it takes a lot of work and commitment.  It's rewarding when people tell me how much they saved or how a bath tissue deal I posted helped a family that suffered unemployment stock-up when they were on their last roll.  It's fun.  I love blogging.  It takes time.  I'm not just a stay- at-home mom.  I'm a work-at-home mom and loving it.
In a couple weeks look for time management tips for working at home.
Do you have any suggestions for future Ask a Blogger posts?
You can search all of our articles by typing in Ask A Blogger.