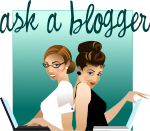 I was recently asked how I created my Nav Bar to have Dropdown Menus and how I redirected my menu items to specific Categories and Tags on my website.  I know there are better ways to accomplish a redirect, but with my limited knowledge of coding – I took the simple route.
Watch the video below to learn How to Create a Dropdown Menu and How to Redirect a Page in Thesis.
Having trouble viewing the video?  Click here.
**I timed out on my video, so make sure you hit "Save" after selecting your Pages at the end of the video.
You can search all of our Articles by typing in Ask A Blogger.
Please leave a comment on posts you would like to see in this series.