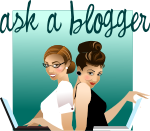 Thanks to Amee with Madame Deals for this weeks article!
Ok it is time for the three letter word that I hate. I have been buying everything I need for next year now. I have bought my new fax machine and paper from Office Max. I bought my ink for my printer from 4Inkjets. I then made all my hotel reservations for my conferences since the hotel will charge you for one of your nights stay to hold the room. I bought any event tickets I may need for next year to do my business.
I also got together my advertising budget and I spent it. I made sure that my business name will be one several sites. I then bought all the software I think I will need and have wanted over the past year to grow my business. I got with my designer and put together a design plan to make my site more function and from my prospective more profitable and I paid them to do the work.
Then I made sure to fill out all my 1099. I made a spreadsheet of all the income from each company I work for. I am going to cross reference between the spreadsheet and my intuit account. If you do not have tax accounting software you need to buy some ASAP. I will go through my email and make sure every email with a paid amount appears in my spreadsheet so that I can insure I have receipts. The emails when then be moved in a box marked 2010-2011. I will copy that email box on a disc and place it in my company safe in case it is needed.
The last thing I did was donate money to causes I believe in. I also completed any and all cash giveaways so that they would be counted in January. I am making a plan to run my accounts in a more efficient manner in the future. I find that every year as my business grows the necessity for better book keeping also grows. I am also going to do quarterly payments in the future to make sure that I have my act together. I did hire an accountant so I am in a way better position than I was last year. He gave me the tools I needed and advice through the year to make this final process easy and not painful. If you are looking for an accountant. I would suggest mine he is married to a blogger and he knows the laws associated with blogging. [email protected] or check out my Ask An Accountant Series for previous Q&A's.
You can search all of our articles by typing in Ask A Blogger.