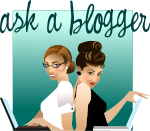 We've posted about our experiences blogging and tricks we've learned, but neither of us will pretend to be a blogging expert.  We learn something new EVERY day.  This week, we asked our friend Kas from Southern Bellas Ways to Save to share about Stumble with you all.  Amee and I are just learning to Stumble, so this post is to our benefit as well as yours. 
1.  First things first make sure you have a Stumble Upon Account
2.  Set up your interests. I personally clicked things that would most interest me. These are the types of sites that will come up when you click the blog stumble button on your toolbar.
3. Download the browser toolbar (I use FF)
4.  On your toolbar you will see:  STUMBLE> ALL> I LIKE IT (THUMBS UP)> THUMBS DOWNS> TAG BUTTON> FACEBOOK SHARE BUTTON> INFO> FAVORITES> STUMBLERS> TOOLS
5.  Throughout the day I click the Stumble button and see lots of random websites. Even some blogs I frequent. I click the thumbs up/thumbs down accordingly. If you REALLY want a post to take off you should click the INFO button and leave a review of the site or post you are stumbling. Make sure you choose the right tags as well. IF it's a recipe don't write shopping etc.
What makes Stumble Upon work is that you are discovering other posts/sites not just your own.  So for every 10-20 then stumble your own. It takes time to build your stumbles, but once you do your rating gets bumped up and it will benefit the person you stumble.
*Please note: You can't stumble giveaways
Looking for more blogging tips? Search for Ask a Blogger
Do you stumble?