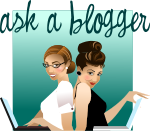 We've been getting into more detail about the in-depth aspects of blogging such as Permalinks and SEO.  This week I wanted to step back and write about something so simple, I'm embarrassed it took me a long time to learn.  I had been blogging for over 6 months before I learned how to link to specific status updates in Facebook and Twitter.  Yes, some of you are chuckling.  Other's have no idea what I'm talking about.
Why do you need to be able to link to a specific post or status update?
Giveaways: If you're entering giveaways, most bloggers want to see that you actually posted about their giveaway on Facebook or Twitter.  Just linking up to your pages doesn't help because within a day or two, those updates have been buried.
Posts: Occasionally, a program or coupon will be listed as an update on Facebook or Twitter. When posting to your blog, you could just link directly to the Facebook page, but then readers will be required to search the page to find the information you are writing about.  If you link to the specific update, your readers can quickly find the coupon you're referencing & it could save a few emails.
Paid Opportunities: If you are writing a sponsored post or have been commissioned to post on Facebook or Tweet about a company or product; you need proof that you fulfilled the requirements.  I recently had an opportunity to write a blog post and include a Facebook and Twitter mention.  In order to be paid, I had to provide the link to my post, Facebook post and Tweet.
Now that you know a few reasons why you need a direct link, how do you get it?
In Facebook:
After you "share" an update, click on the time the status update was published.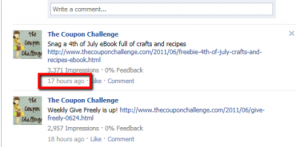 You will then be taken to a page that shows only that specific update.  Copy the web address and you're done!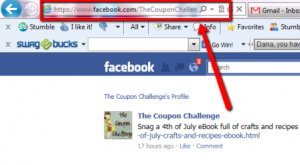 In Twitter:
You will do the same steps as in Facebook.  After you Tweet, click on the time the Tweet was published.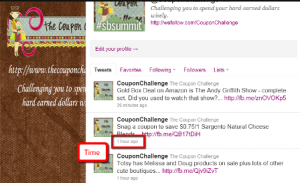 You will then be taken to a page that shows only that specific Tweet.  Copy the web address and you're done!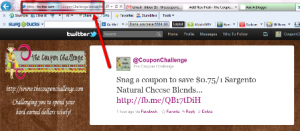 Now you know how to link directly to a Facebook or Twitter update.  I guarantee you will use this multiple times in your blogging career.
You can search all of our articles by typing in Ask A Blogger.
Below are referral links, I will get paid a small amount if you sign up. I have tried and tested these sites and I recommend them!
Social Spark | My Savings | Escalate Media | Coupons.com | We Use Coupons | My Likes | Logical Media | Commission Junction | Linkshare | Ebates | Shop at Home | Swagbucks | Living Social | Groupon | Eversave | Mamapedia | Jasmere | Buy with Me | Cellfire | Host Gator | SmartSource | Sponsored Reviews | Sponsored Tweets | Deal On
If you need hosting, we both use Host Gator and Love them.