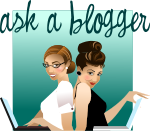 One thing I have learned about blogging is that Social Media is important.  You need a way to interact with readers and have a way for new readers to find your web page.
We've talked about creating a Facebook welcome page and how to increase Facebook followers, but we haven't talked about posting on Facebook.  I like the instant interaction Facebook provides.  I can post a statement or question on Facebook and get a response from my fans.  Readers can also post on my page and get an immediate response from me or fellow fans can jump in on the discussion.  It's a fantastic tool to share your posts, thoughts and ideas.
It's also a great way to get people to visit your website.  You share a new blog post and you're followers can click right into your website to read more.
But how do you have time to research and write posts, answer emails, and take care of your family all while spending time with Social Media?
I always thought that auto-posting was the answer.  I was able to get my post onto Facebook, and I didn't have to do a thing.  I am a fan of easy.
I have personally used 2 Facebook Apps to auto-post to my website:
In June I decided to do an experiment.  I wanted to know if I would get more visitor to my website by posting manually than by auto-posting.  While there were variables that I couldn't control such as an increase in Facebook followers and being marked as spam for almost the entire month, I did see an increase in traffic to my website.
In May, 13.25% of my traffic came from Facebook.  In June, 15.74% off my traffic came from Facebook.  I do think the increase has been worth my time.   Further, I have  noticed an increase in comments on my Facebook posts than I was receiving in May.
I am continuing the experiment into July but so far, I prefer posting to Facebook manually.
I am curious.  Do you manually post to Facebook or do you use an Auto-posting app?
Do you have any suggestions for future Ask a Blogger posts?
You can search all of our articles by typing in Ask A Blogger.
Below are referral links, I will get paid a small amount if you sign up. I have tried and tested these sites and I recommend them!
Social Spark | My Savings | Escalate Media | Coupons.com | We Use Coupons | My Likes | Logical Media | Commission Junction | Linkshare | Ebates | Shop at Home | Swagbucks | Living Social | Groupon | Eversave | Mamapedia | Jasmere | Buy with Me | Cellfire | Host Gator | SmartSource | Sponsored Reviews | Sponsored Tweets | Deal On
If you need hosting, we both use Host Gator and Love them.