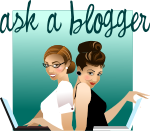 After spending a few weeks talking about how to make money blogging, we're stepping back into posts about blogging itself.  Amee and I both use WordPress and couldn't be happier about making the switch.  One of the fantastic features about WordPress is all the plug-ins available to help make your site run smoother and to help you make the most efficient use of your time.
Below are some of our favorite WordPress Plugin's:
– WPtouch– A plugin which formats your site with a mobile theme for visitors on Apple iPhone / iPod touch, Google Android, Blackberry Storm and Torch, Palm Pre and other touch-based smartphones.
– Comment Love– Send a response when someone leaves a comment
– Wibiya Configuration– Wibiya enables blogs to integrate the most exciting services, applications and widgets of their choice into their blog through customized web-based toolbars. Our platform offers a one-stop solution for integrating, managing and tracking third-party applications.
– All in One SEO Pack- Out-of-the-box SEO for your WordPress blog
– Article Templates – Enables template support for posts and pages.
– Fast Secure Contact Form-Fast Secure Contact Form for WordPress. The contact form lets your visitors send you a quick E-mail message.
– Growmap Anti Spambot Plugin- Very simple plug-in that adds a client side generated checkbox to the comment form requesting that the user clicks it to prove they are not a spammer
–MaxBlogPress Ninja Affiliate– PAID Plug-in – Automatically convert keywords on your blog into money making affiliate links
– Printable Lists- PAID Plug-in – Create coupon lists to allow users to easily select from a list of coupons that can be printed
– Sociable for WordPress 3.0- Sociable people need sociable!
– Subscribe to Comments Reloaded- Subscribe to Comments Reloaded is a robust plugin that enables commenters to sign up for e-mail notifications
– What Would Seth Godin Do- Displays a custom welcome message to new visitors and another to return visitors
– Akismet – PAID Plug-in– Quite possibly the best way in the world to protect your blog from comment and trackback spam(I would like to eventually buy this plug-in)
If you need hosting, I use Host Gator and Love them.
Looking for more blogging tips? Search for Ask a Blogger
What are your favorite plug-in's?