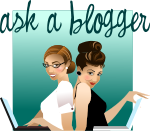 The ability to schedule posts is a handy tool in blogging.  You can write an article and schedule it to post on your blog at a later time and date.  I use this feature to schedule posts throughout the day or to post while I'm not home. For example:  I post my menu plan and mailbox goodies every Monday morning.  I write these posts on Sunday night and schedule them for Monday around 6 am.  I can be asleep or getting the kids ready for school and a post will appear on my site. 
How to Schedule a Post
Under Publish
Select "Edit" beside "Publish immediately
Select the date and time (24 hr) that you want your post to appear on your blog
Click "OK"
Click the blue Schedule button (previously stated Publish) 


Sticky Posts:
WordPress, by default,  displays posts in reverse chronological order on the home page with the latest post at the top of the page.   But have you ever written a post that you want to make sure everyone sees?  Maybe you have an event running or an important announcement.  You don't want that post to get bumped as you add new posts.  In WordPress, you can "stick" a post to the top of your page making it appear above the other posts on your site. 
How to create a "Sticky Post"
Under Publish
Select "Edit" beside Visibility
Under "Public" you can  check the box that states: "Stick this post to the front page"
When you uncheck the "Sticky" option on that post, it move it back to its place in chronological order
Looking for more blogging tips?  Search for Ask a Blogger