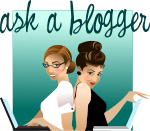 This week we will continue discussing Blogging and Travel.  Last week's article provided tips for keeping your blog updated while you're on vacation.  I believe it is always best to limit time online while on vacation, but keeping a business running doesn't always provide that luxury.
What if you want to Blog during your vacation?    How do you blog on the go?
First, you will need to take a laptop computer and/or an iPad while traveling .  Using a Smart phone is also an option, but I have found Smart phones to take twice the time due to size and other limitations.
If you don't want the added weight or distraction of carrying your own computer;  some hotels provide access to computers or you could visit an Internet Cafe for a fee.
Personally, I prefer taking both my laptop and iPad2.  This may seem redundant, but I found there are some things that are just easier to do on the laptop (and much faster), yet the iPad2 offers more mobility and the ability to blog more conveniently in the car or when I just want to compose posts.
How do you take the sting out of the expense of Blogging during a vacation?
When booking your vacation, look for hotels with free Wi-Fi access.  Free Wi-Fi is a perk some hotels use to entice you to stay at their hotel.  Even if you can't get free Wi-Fi in your room, free access while in the lobby can also be a great option.
Find restaurants that offer free Wi-Fi access.  If everything is ready to go, you can log-in at a Starbucks to get your posts live.


Download the Wi-Fi Finder App (available from the iTunes Store and from the Android Market) to help you find locations with free Wi-Fi access. Don't forget to download the offline database before you leave, so you don't need to be connected to the Internet to find Wi-Fi.
Hot Spot your Smart phone to get Internet access.  This will enable you to blog in an airport, the car or by the pool for 1 flat fee.  Hot Spot does have limitations and has caused me more headaches than I can count.  However, the price is defiantly worth it.


My Verizon phone can be set to Hot Spot for $20 per month (cancelled at any time). This allows me to have Internet access on my laptop and iPad2 in the car and in hotel rooms. I would definable advise against paying for Wi-Fi access at a hotel if at all possible. You will pay approximately $9.95 per day just for Wi-Fi!
Purchase an iPad2 with 3G and pay the connection fee during travel.  You will have Internet access regardless of the availability of Wi-Fi.  This option may be of particular interest to people traveling internationally.
You may also consider purchasing a 3G USB that works with your laptop.
Even without Wi-Fi, you can write a post and have everything ready for when you're able to connect.  Just remember to set a schedule for blogging to avoid working during your entire vacation.
Amee has already discussed blogging on an ipad2, so head over and read that post if you missed it.
How do you Blog While Traveling?
You can search all of our articles by typing in Ask A Blogger.