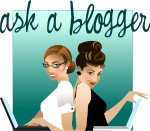 If you are a blogger in the money saving niche, you might want to consider adding a great feature to your website – a Coupon Database.
A Coupon Database is a listing of currently available coupons.  You have the ability to search for current coupons which is a great time saver for completing store matchups.  You will find coupons from the coupon inserts, online printable, magazines, stores and more all in one place!
The paid version of the Database allows you to add in your own affiliate links.  I believe this is the best way to go, so you get credit for any coupons prints.
Two popular Coupon Databases are:
Search n' Save from Deal Seeking Mom
Amee and I currently use the Search n' Save database.   I have the iframe version and Amee has the plug-in version.  Make sure to check out The Coupon Challenge Coupon Database while you're here!
Do you use a Coupon Database?
You can search all of our articles by typing in Ask A Blogger.