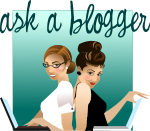 I was thinking about my decision to move from Blogger to WordPress and it occurred to me that Amee & I never mentioned why we chose WordPress.org over WordPress.com.  Both WordPress.com and WordPress.org (including Blogger) offer a FREE blogging platform.  The difference between WordPress.com and WordPress.org is who hosts the blog.
WordPress.com is similar to Blogger in that you get FREE hosting.  WordPress.com is hosting the blog for you.   WordPress.org is "self-hosted" meaning that you purchase hosting yourself.   The Coupon Challenge is a WordPress.org blog hosted by Host Gator.  I pay a monthly fee to Host Gator to keep my blog up and running.
Basically with WordPress.com, you get what you pay for.  On a blog hosted though WordPress.com, you severely limit the customization of your website and you can't monetize your website with ads unless you pay a fee.
Hmm, let's think about this.  If you want the ability to monetize your blog, you must pay for it.  Well, you might as well pay to "self-host" your blog through WordPress.org and get the customization benefits.
If I were to start a new blog and didn't have the funds to pay for hosting, I would choose Blogger over WordPress.com.  I would then switch over to WordPress.org once I have decided that blogging is something that would work for me.  I found a nice Blogger vs WordPress.com chart that I thought would be beneficial for those not ready to commit to WordPress.org.
You can search all of our articles by typing in Ask A Blogger.