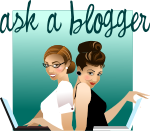 SEO is an utterly confusing topic for me.  I understand the basics (mostly) but after that, you may as well be talking Chinese to me.  Luckily, there are a few plug-ins to help the SEO disadvantaged, like myself.
Some of these plug-ins will help with index and crawling while others help with the speed and load time of your site.  All of these plug-ins have come recommended to me and are active on my website.
XML-Sitemap
PC Robots.txt
DB – Optimize
All in one SEO
W3 Total Cache
Smush.it
Askimet – for spam
See more of our favorite WordPress Plugins on a past post
*All sites are different, so you may need to speak with your tech guy before installing.
You can search all of our Articles by typing in Ask A Blogger.
Please leave a comment on posts you would like to see in this series.