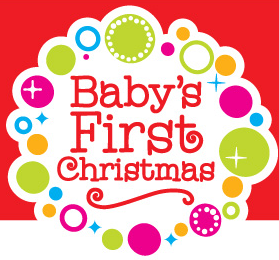 Did you have a 2013 baby?   If so, you'll want to head to this in-store Baby's First Christmas event at Babies R Us!  They're  giving a FREE $10 gift card for babies born in 2013!  Just head up to the store on the Saturday that corresponds your baby's birthdate below.
Enjoy holiday festivities, givaways & prizes!*
Get a $10 Babies"R"Us Gift Card just for joining the fun!**
Enter our in-store raffle for a chance to win an adorable New Year's Eve outfit!
Create a holiday craft with your little one.
Join "Us" on the Saturday corresponding to your baby's birth month:
11/9/13 from 9 – 10 am (Jan – March 2013 Babies)
11/16/13 from 9 – 10 am (April – June 2013 Babies)
11/23/13 from 9 – 10 am (July – Sept 2013 Babies)
12/7/13 from 9 – 10 am (Oct – Dec 2013 Babies)
* All giveaways and event materials available while supplies last and distributed to participants only. **One Gift Card per household. Quantities limited. No rain checks. Promotional Gift Card valid beginning 6 hours after activation and expires 2/1/14 except where prohibited. Offer expires 12/7/2013. See card for terms & conditions.