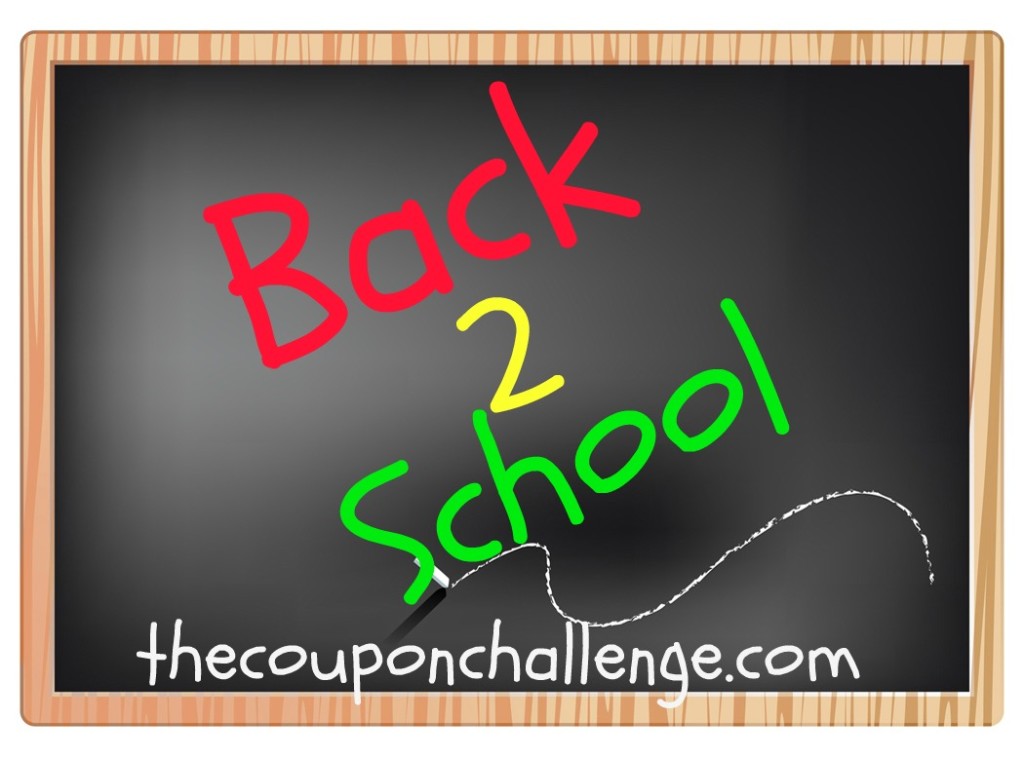 Are your kids getting ready to head back to school?  My kiddos don't start until after Labor Day. Lucky for me there are still a ton of great deals on school supplies, so make sure to check out the deals each week.
Renee had some great tips for shopping BTS sales that I just had to share:
1. Purchase the minimum amount of supplies that are required for school now at the best price you can find. (Unless they are free right now, then stock up on as many as you can purchase.)
2. While you are shopping, pick up the supply list for the school/grade that your child will attend NEXT year.
3. After school starts, there will be major clearance sales on the leftover school supplies.
4. Purchase next year's supplies at the super discounted price with this year's coupons and put them away for next year. (or for replenishing during the year.)
From the two supply lists for both my kids this year (Pre-K & 6th grade), all I had to buy was index cards. Everything else I had from last year.
*Renee also purchases JanSport backpacks because of their Lifetime Guarantee. Yep, all JanSport backpacks are guarantee for LIFE!
JanSport engineers quality, durable, and reliable products. So, if your pack ever breaks down, simply return it to our warranty center. We'll fix it or if we can't we'll replace it or refund it. We stand by our packs for a lifetime and since we've been making packs since 1967, that's a guarantee you can stand by.

Looking for more Back-to-School Saving Ideas?
Thanks, Renee!