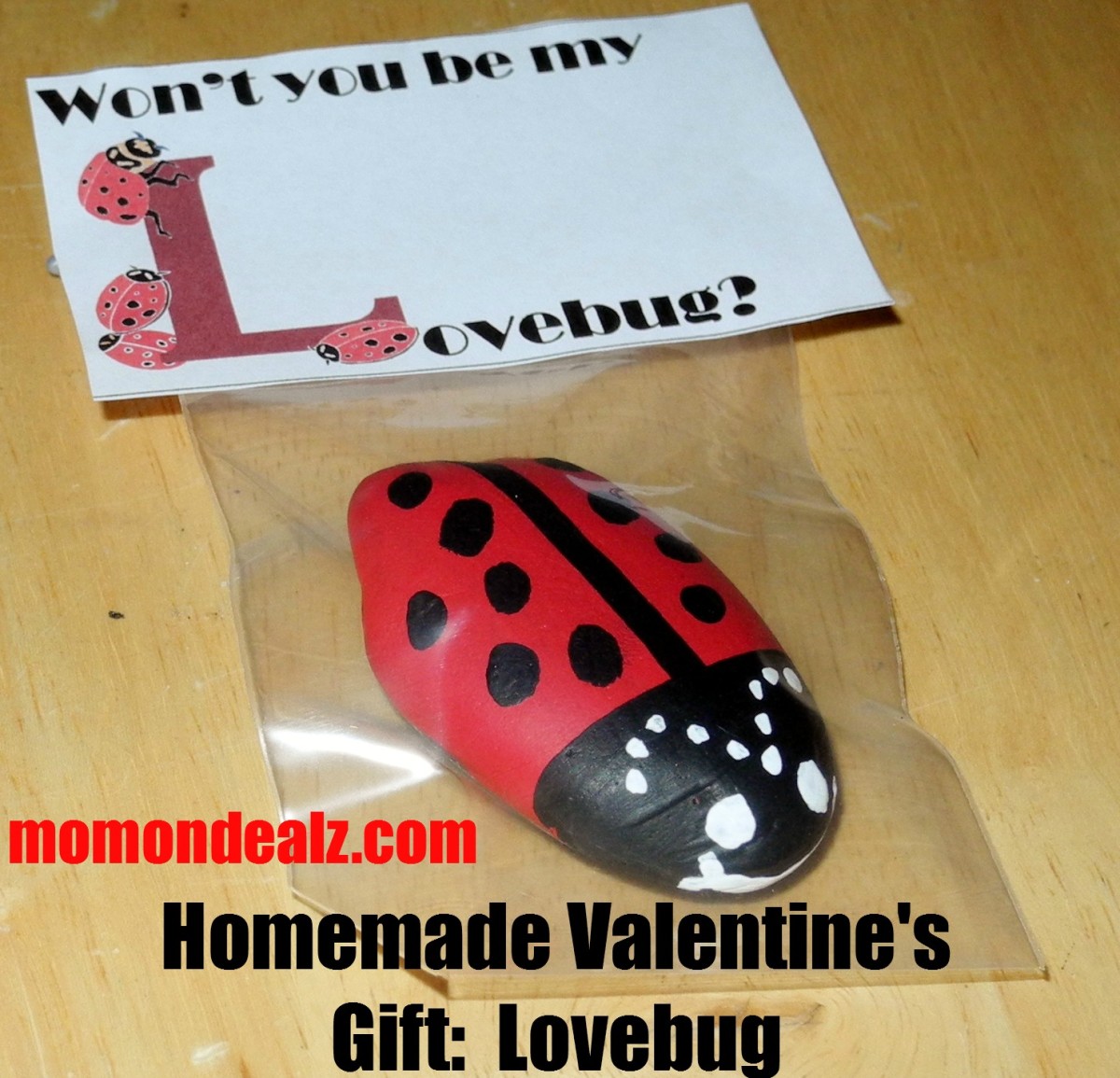 Looking for a Frugal Valentines Gift Idea?  If you're little one is like most children, they are fascinated by picking up rocks.  Take a walk and let them choose a rock for a cute Valentines Day gift.
Homemade Valentines-Be My Love Bug
Materials:
Rock
Paint (red, black, and white)
Printed label
Directions:
1. Locate a roundish rock and paint the top of it red.
2. Then using black paint create the ladybug's head and spots.
3. Using white paint, add eyes and other desired details.
4. Put the ladybug and other Valentine's trinkets inside the bag and seal it with the sign "Won't You Be My Lovebug?"
If you're looking for a reading connection with this craft, there are a TON of wonderful Valentine's Day books that you can read with your child! Here are some of my favorites:
The Night Before Valentine's Day
The Biggest Valentine Ever
Happy Valentine's Day, Mouse! (If You Give…)
Many thanks to Mom on Dealz for sharing her craft with us!