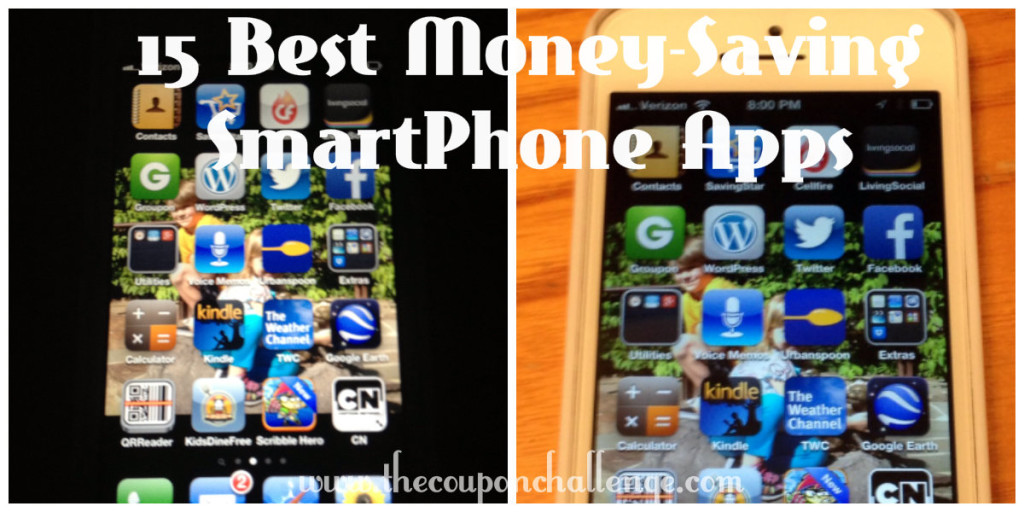 Technology has made couponing easier, but it can be intimidating for those just jumping on the smartphone bandwagon. If you're new to this high-tech world of smart phones, downloading apps, and mobile coupons then it's time to take the plunge and start saving with your cellphone!
First, do you have an Android or iPhone?  Do you know how much data you have available each month?  Do you have unlimited texting as part of your cellphone plan?  Make sure you are familiar with your plan before you start downloading apps and signing up for text alerts.
If you have an iPhone you can download these apps from the App store directly on your phone or through iTunes store on your computer.  If you have a Android phone, head to the Marketplace for the download.
Tip: Turn your cellphone to Wi-Fi mode when you're home browsing the web, checking emails or browsing through your apps.  Save your data for when you're on the go.
15 Best Money-Saving Apps
:: Keyring – Scan and save all of your loyalty cards in your phone. Never carry plastic or paper loyalty, membership, library cards or coupons again!  This is the app I use.
:: Cardstar – Move your plastic loyalty cards, reward cards and membership cards to your phone.  Alternative to Keyring App.
:: RedLaser – Barcode Scanner, Deal Finder & QR Code Reader
:: Barcode Reader – Lowest prices at your fingertips! Take a photo of any printed barcode, and Barcode Reader will show you the lowest possible prices in local (US only) and online stores.
:: Shopsavvy  – Find the right product at the best price! ShopSavvy for both iPhone and iPad is the fastest, most comprehensive and accurate barcode scanner and price comparison app around.
:: GeoQpons – Find thousands of coupons and deals from retailers and restaurants. It acts as mobile coupon wallet and gives you access to coupons anywhere and anytime.
:: Grocery Pal – Points you toward weekly sales at your local supermarkets and discount stores, and even matches your shopping list items against products online with lower prices.
:: SnipSnap Coupon – Simply snap a picture of any printed offer, and SnipSnap magically converts all the text, images and barcodes into a mobile-optimized offer, which you can redeem off your screen. (Not available to be used at all retailers)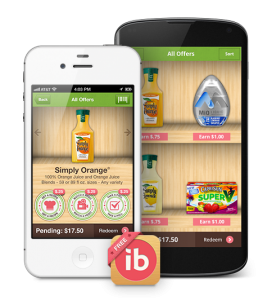 :: ibotta – Coupon app that allows you to earn money by purchasing products, watching videos, taking polls and competing other activities.
:: Endorse – Gives you 10% to 100% cash back on leading brands whenever you go shopping, in any store. No coupons necessary!
:: Shopkick – You get rewarded for the shopping you already do, both at home and at the store. Earn kicks (reward points) just for walking into stores like Target, Macy's, Best Buy, Old Navy, American Eagle and Crate & Barrel. Get even more kicks when you scan items.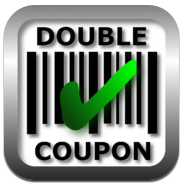 :: Double Coupon Checker – Use "Double Coupon Checker" to quickly check whether the coupons you have can be doubled. Simply scan your coupons from Sunday newspaper, "Catalina" print-out, or grocery store
:: Gas Buddy – Find Cheap Gas Price near you!
:: Wifi Finder – Instantly find FREE Wi-Fi Internet hotspots wherever you are in the world online or offline!
:: Notes – This app is pre-loaded on my iphone. You can get similar for the Android such as Skinnynote Notepad.  This app is awesome for noting items you need to purchase from the grocery store, birthdays and more!  I have mine set so it shares the notes with my husbands iPhone!
*All apps are FREE and available for both the iphone and Android cellphones.
Mobile Store/Coupon Apps

I also use my smartphone to load e-VIC coupons onto my VIC card while shopping at Harris Teeter!
Coupon Text Alerts
New App Coming Soon….
ShopPerk – Discover new recipes and find fun food ideas to add to your grocery list then get it for less. The app will show you the stores that have your list items for less, along with useful stats and helpful tips!
Having these apps is a great way to load coupons onto your store loyalty cards while out shopping, to compare prices and earn cash back! Keep in mind that you don't need to use all of these apps.  Play around with them and find the ones that work best for you!
What are your favorite Smartphone Apps?
See my Coupon Basics Posts to learn more about couponing!!