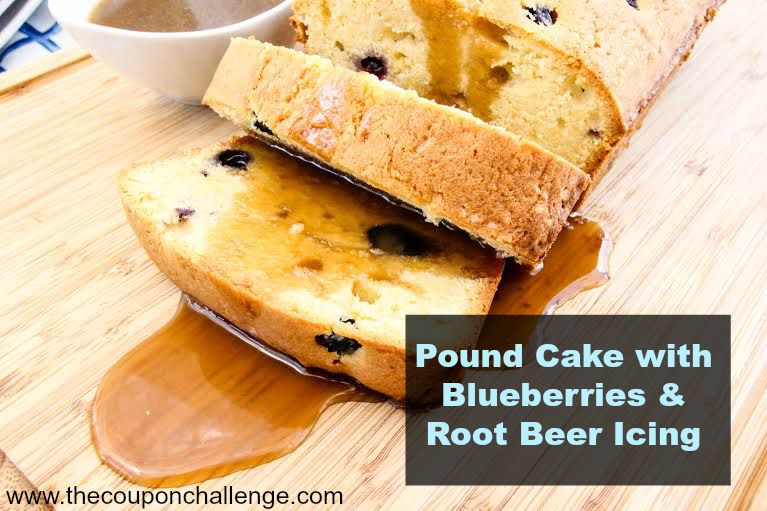 Are you looking for an AMAZING homemade pound cake recipe?   Then you must give this Blueberry Pound Cake & Root Beer Icing recipe a try. In no time, you'll have the entire family begging for more!
The Blueberry Pound Cake recipe would be perfect for a brunch.  Kids won't even be able to resist giving it a try when they realize there is root beer in the pound cake glaze!
Blueberry Pound Cake & Root Beer Icing Recipe:
Here is what you will need-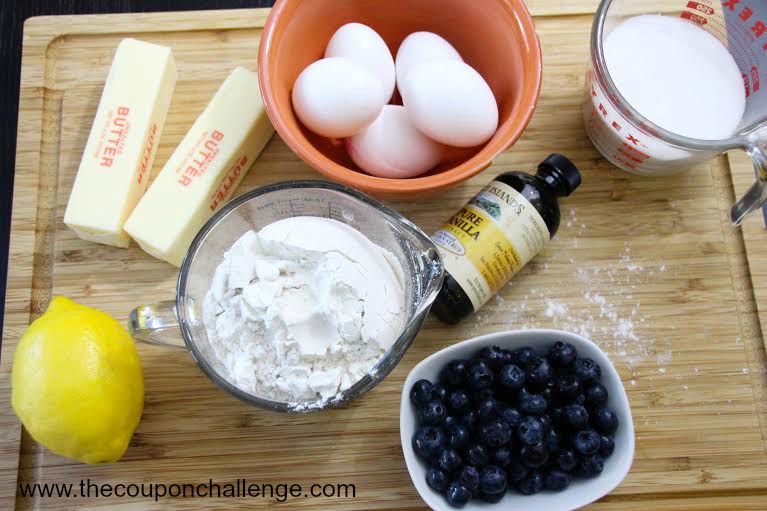 Ingredients:
1/2 pound (2 sticks) unsalted butter, softened
1 cup sugar
25 fresh blueberries
2 teaspoons vanilla extract
5 large eggs, at room temperature
2 cups cake flour (spoon flour into dry-measure cup and level off), sifted after measuring
Zest of 1 Lemon
One loaf pan (9 x 5 x 3-inch), buttered and bottom lined with parchment. Make sure you butter the parchment paper too.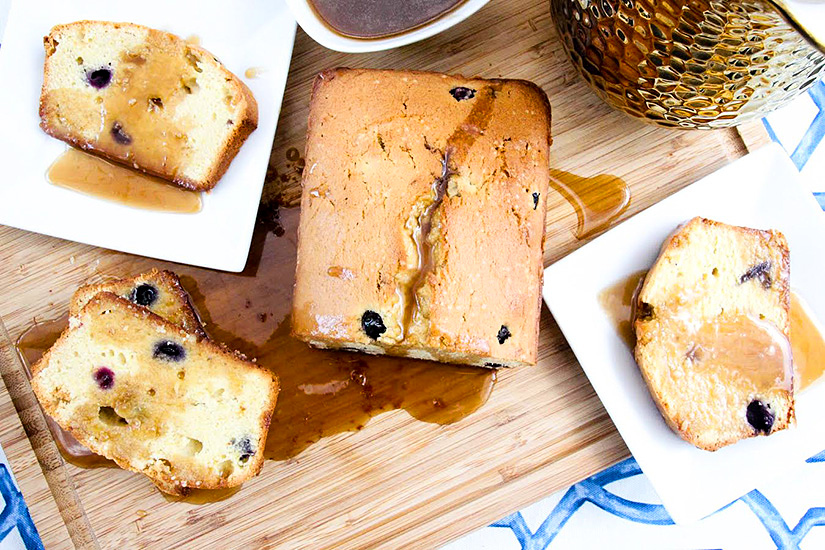 Root Beer Caramel Pound Cake Glaze Ingredients:
1 cup packed brown sugar
1/2 cup heavy cream
5 tablespoons of sweet cream unsalted butter
1/2 tablespoons pure vanilla extract
1/2 Cup Not Your Father's Root Beer (or any Root Beer will work. However, this brand is really popular right now, especially in the Mid-West)
Pinch of Kosher salt
Directions For Root Beet Caramel Sauce:
1. In a sauce pot over medium heat combine brown sugar, heavy cream, butter and salt. Keep stirring until all ingredients are well incorporated and caramel starts to thicken. 6 to 8 minutes.
2.  Next, add the vanilla and continue to stir, allow caramel sauce to thicken about 2 to 3 minutes and remove from direct heat.
3. Keep stirring and add half of the Root Beer and keep stirring until mixed. Add the rest of the Root Beer and mix until completely blended.
4. Cover sauce pot with a lid and let it continue to cool. If not using right away place in the fridge.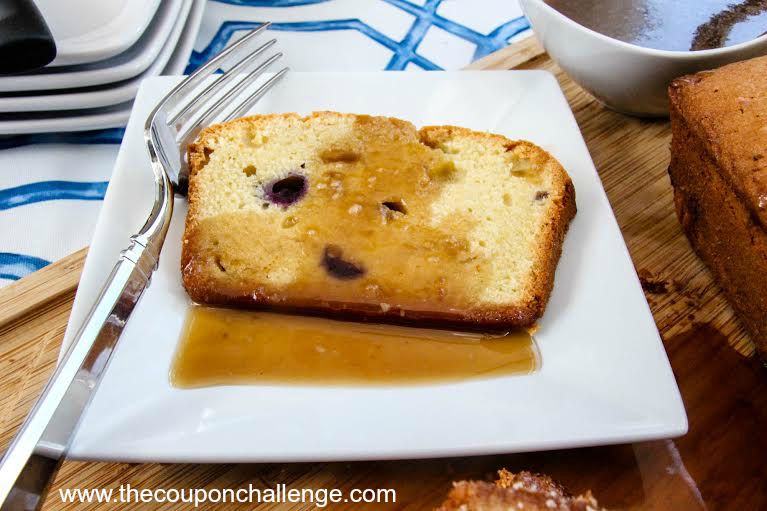 Pound Cake with Blueberries Directions :
1 Set rack in the middle of the oven and preheat to 325 degrees.
2 Place the butter and sugar in the bowl of a stand mixer and beat on medium speed with the paddle attachment until stiff peaks appear, about 3-5 minutes. Add vanilla extract. Add 3 eggs one at a time, after each egg is added beat until smooth before adding each egg.
3 Set the stand mixer speed to low and beat in one-third of the four, then another egg, beating until smooth,  after each addition. Stop the mixer often to scrape the bottom and sides of the bowl with a flexible rubber spatula. Next, Beat in another third of the flour, then, after the flour has been incorporated, beat in the final egg. Scrape again and beat in the rest of the four.
4 Pour batter into the buttered pan and smooth the top.
5 Bake for about 1 hour and 15 minutes to 1 hour and 30 minutes, or a toothpick inserted into the center comes out dry.
6 Cool the cake in the pan for a few minutes, turn cake out onto a rack to finish cooling.
7. Slice cake when cool enough and drizzle with Root Beer Caramel Sauce.
8. Serve.

Now that you've learned how to make pound cake, what do you think of this Blueberry Pound Cake & Root Beer Icing recipe?
You might also like Fast and Easy Banana Bread Recipe