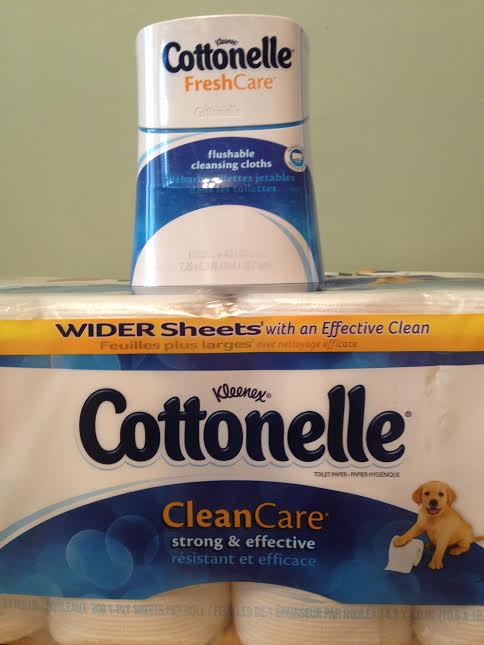 Feel Fresh As a Baby's Bum and Save Money with a High Value Cottonelle Coupon!
Parents should be familiar with the magical baby wipe. It's one of those products that you use from infants to toddlers and beyond.   You trust them on your baby's bum, so why not try using one for yourself?
I was recently asked to review Cottonelle® Flushable Cleansing Cloths and Clean Care toilet paper.  They are excellent products that I've added to my bathroom routine.
I've always been a fan of Cottonelle toilet paper, so giving the new Cottonelle Flushable Cleansing Cloths a try was a no brainer – no more baby wipes in my bathroom!   I was even more inclined to try them when I was provided with a high value toilet paper coupon to try the wet+dry system.  Give me a good coupon and I'm happy to combine it with a sale to save on bathroom essentials!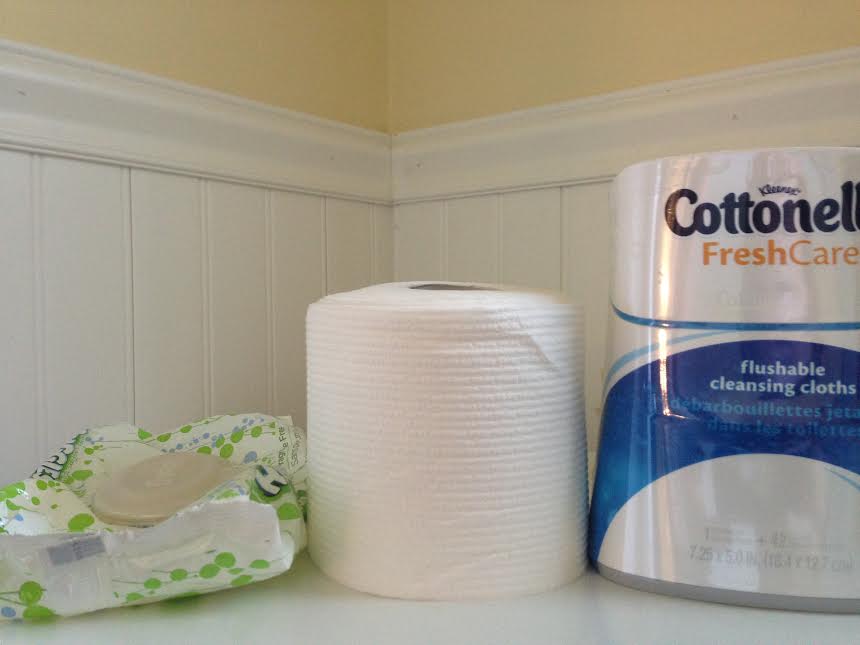 Cloths are not just for baby bums – adult bums can feel fresh and clean as well!  You can see the Cottonelle Flushable Cleansing Cloths and Clean Care toilet paper on my bathroom cabinet in the image above.  I included the old baby wipes are an example of what we used to have in the cabinet.  The baby wipes have been replaced with the easy to use Cottonelle stand-up flushable cleaning cloths. Simply use the Cottonelle toilet paper followed by the Cottonelle cleansing cloths for a fresh and clean feeling.  It's like baby wipes for adults!
More about Cottonelle Wet+Dry Products:
Cottonelle Fresh Care Flushable Cleansing Cloths Product Details:
– Flushable
– Break up after flushing
– Sewer- and septic-safe
– Alcohol-free
– OneTouch dispensing tub
– Great for the entire family
Cottonelle Clean Care Toilet Paper:
– Strong and effective for a confident clean
– Tuggable, huggable softness that goes a long way
– Two-ply
– Pairs well with Cottonelle Flushable Cleansing Cloths for the ultimate in clean bum

Visit the Cottonelle website to download a $1.50 Cottonelle coupon and experience the Cottonelle Flushable Cleansing Cloths for yourself!
Disclosure: Thank you to Cottonelle for sponsoring this post and keeping my bum clean!