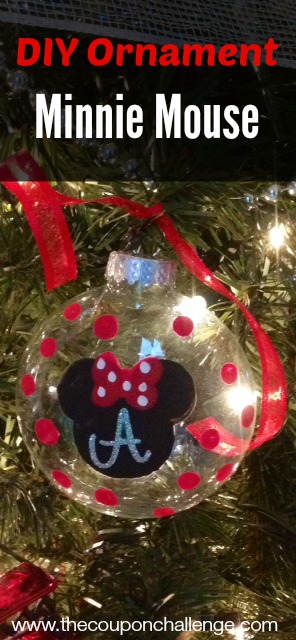 If you're a Disney or Minnie Mouse fan, you will love this craft!  It also makes a great gift for little girls who enjoy watching Minnie on TV.
This year my boys are making ornaments for family members, and since my granddaughter is a big Minnie Mouse fan, this homemade Minnie Mouse Ornament seemed like a great idea.  It was very simple to make, but does require a bit of time as you have to allow the layers of paint to dry.
You can also skip the bow and make it a Mickey Mouse ornament!
Disney Christmas Tree Ornaments:
Homemade Minnie Mouse Ornament
Materials:
Clear Plastic Ornament

Qtips
White, black, and red paint
Red Ribbon

Letter Stickers
Directions: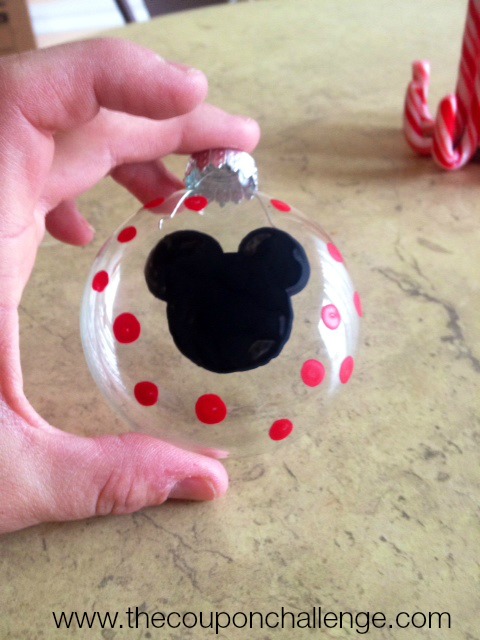 1.  Paint black Minnie Mouse outline and allow to dry.  I used a Qtip for this but you can use paint brushes.  Qtips made it much easier for me to control the lines since I did it via freehand.  You could also Google a stencil of one.
2.  Add red bow and allow to dry.  You will probably need to do 2 coats of red to cover up the black.
3.  Add red dots all around the remainder of the ornament.
4.  Add white dots to the red bow and then tie a red ribbon around the top.
5. Select a letter sticker and adhere is onto the Minnie outline!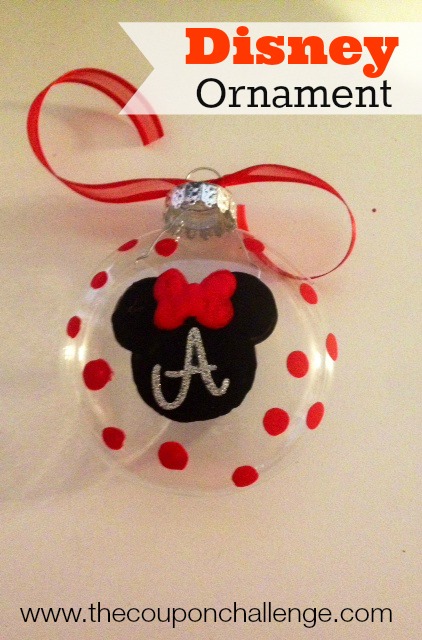 If you are a Disney fan, be sure to check out my family's adventures on our Disney Cruise and read my 15 Disney Cruise Secrets!