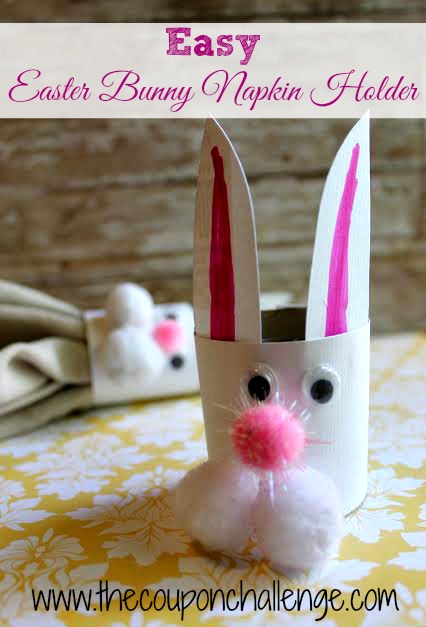 If you need a simple and sweet Easter Bunny Napkin Holder for the kids,  I have one for you that is also inexpensive.  I love using things from around the house to create pretty seasonal decorations.  This one is so fun and cute that I can't wait to put them out on the table for Easter dinner!   This Easter Bunny Napkin Holder craft is made simply from leftover toilet paper rolls and a few craft supplies from your stash.
If you are missing any of these supplies a quick trip to your local Dollar Store will supply you with everything you need, as well as plenty of leftovers for other fun projects.  You could make all bunnies or with a few changes add in some chicks or lambs.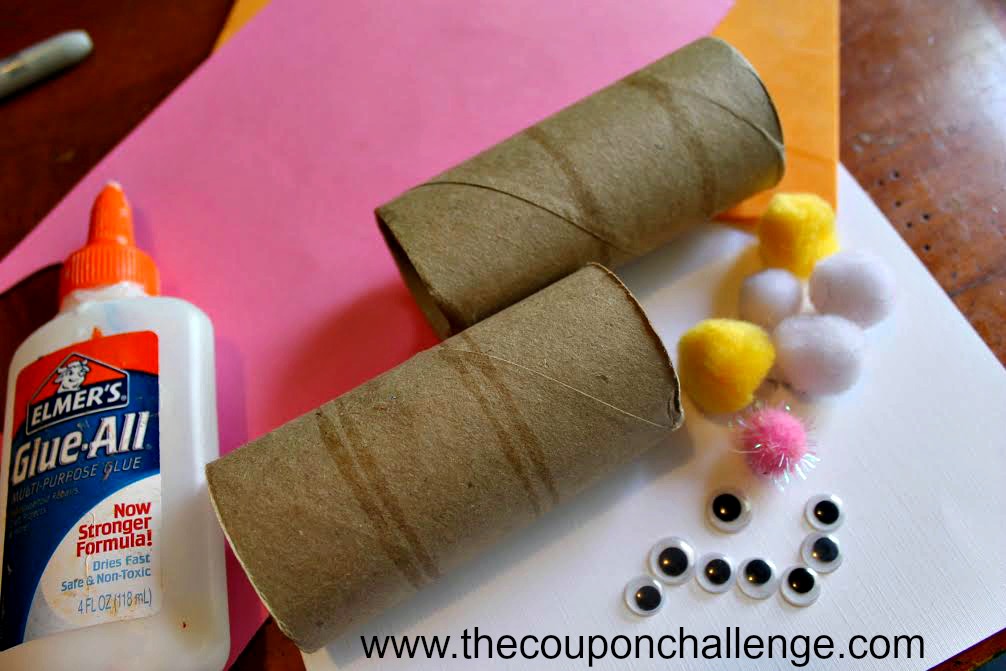 Easter Bunny Napkin Holder:
Supplies Needed
Empty toilet paper rolls (or paper towel roll)
craft foam, scrapbook paper, or construction paper
googly eyes
glue
assorted pompoms
pink marker
Directions:
Cut your toilet paper roll in half.
Cut strips of paper to cover ( I am sure t.p. rolls are standard size- mine came to 2" wide and  6" long)
Apply  generous amount of glue to backside of paper, wrap around cardboard ring, use a clothespin or paper clip to clamp the paper into place until the glue sets.
Glue on googly eyes, a small pink pompom for the nose, and 2 small white pompoms for chubby cheeks.
Cut ears from paper and color pink insides, add glue to bottom of ears and slip between cardboard roll and paper that is wrapped around it.
Slide napkins through rings.
This Easter Bunny Napkin Holder would be cute with paper or cloth napkins!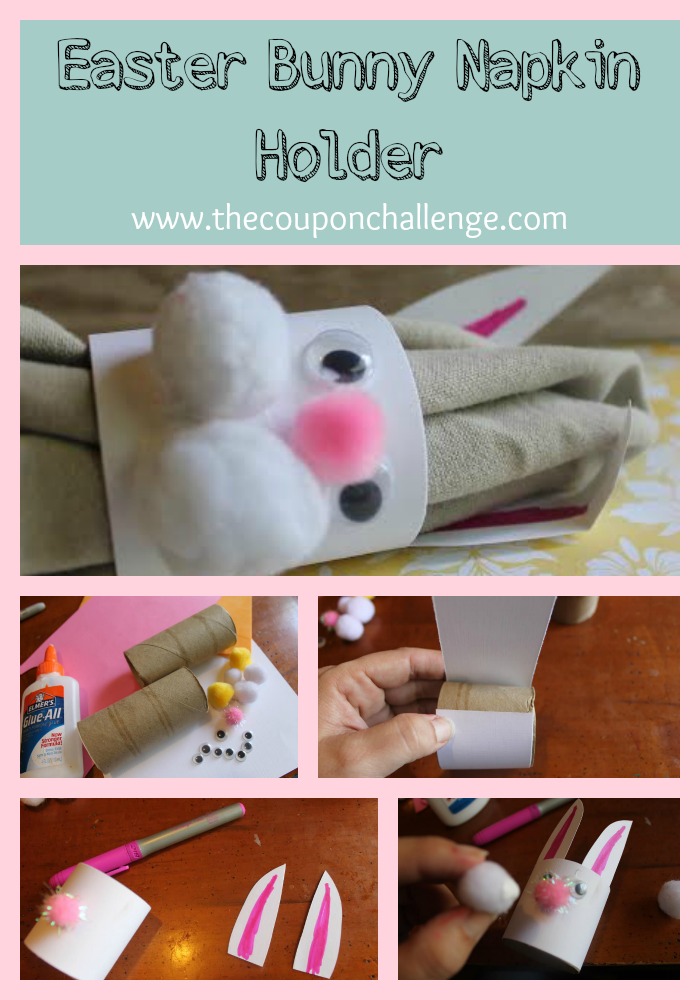 What do you think of this Easter Bunny Napkin Holder?
You may also like my post on How to Make Easter Bunny Cake!