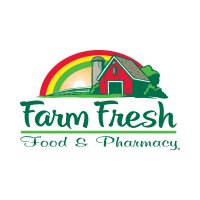 Susan sent in this tip for anyone shopping at the Laskin Road Farm Fresh store:
In the VB Guide (about 8 1/2 x 11 size free magazine), is a coupon to get $5.00 off after spending $25 or more at the Virginia Beach Farm Fresh at Laskin Road (Oceanfront). Good only at this location.
VB Guide cover has woman (in profile, facing camera) in animal print bikini top, straw hat.
See all the Farm Fresh Deals to help you make the most out of this coupon!