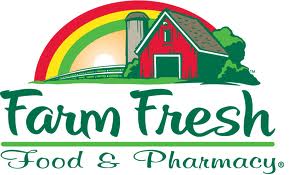 *UPDATED for $2 Doubles Starting Sunday*
I focused on high value coupons, so let me know what other deals you find or if you have corrections!
$2 Coupon Final Prices Assume Shopping Sunday-Tuesday (03/11-03/13)
The sale does not start until 6am on Sunday
Coupons up and including $2 will be doubles (a $2 coupon is worth $4!!)
Farm Fresh coupon matchups are done!  There are a few good deals this week.  Make sure to check the back page of the ad for store coupons.
Let me know if you find other deals or have corrections!
Dollar Coupon Final Prices Assume Shopping on Wednesday.  Add $1 Thurs-Tues.
Double $1 coupons are on Wednesday ONLY
Double coupons up to and including $0.99 everyday.
Limit 2 like coupons per transaction.
Limit 20 coupons per person per day.
B1G1 items ring at half price.
Some stores are no longer allowing doubles on coupons that state "Do Not Double".
Present a Military ID for 10% off Farm Fresh family brand products
Bring your reusable shopping bags for $0.05 off per bag
More coupons that I don't see the product online:
$2.00 off on any Aleve-D product
$2.00 off Phillips' Colon Health Product
$2.00 off Citracal Calcium Gummies / Slow Release
$2.00 off any two (2) REACH Toothbrushes
$1.50 off any JOHNSON'S NATURAL product
$1.50 off Glade Expressions™ Oil Diffuser
$2.00 off one Zarbee's Cough and Sleep Drink
$2.00 off one ALKA-SELTZER PLUS product
$2.00 off one e.p.t pregnancy test
This post is part of BeCentsAble's Grocery Gathering and Supermarket Social and Penny Pinching Bargain Bunch