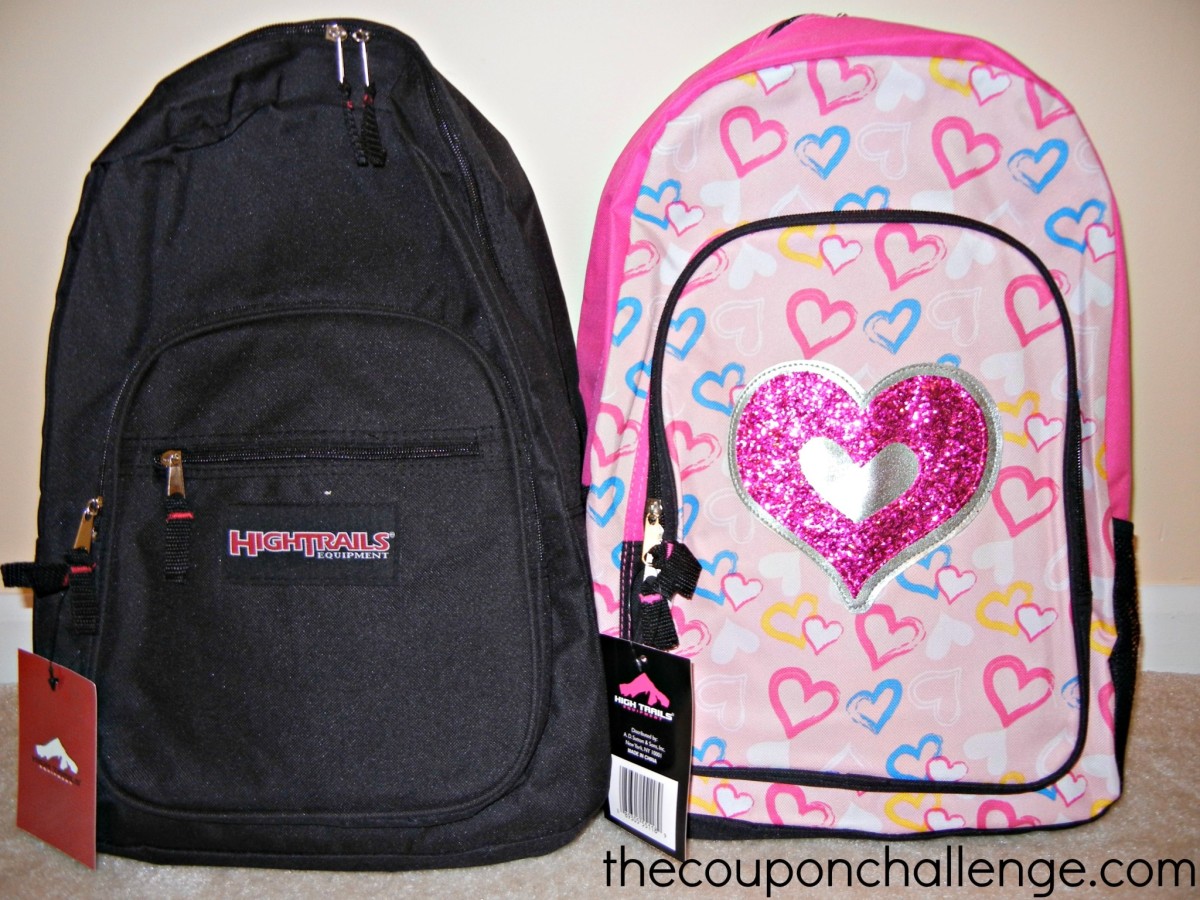 Gutzy Gear challenged me to fill a backpack with school supplies for $25.  I feel we all need to work together to help children start off the school year right, so I jumped at the challenge Gutzy Gear proposed.  Couponers know how to find deals and purchase items at rock bottom prices.  Using that knowledge to benefit others, in addition to our family, is a wonderful gift and privilege.
Heading back-to-school can be a hard time for children especially those who can't afford the appropriate supplies.  I was able fill 2 backpacks for children in need plus donate extra supplies to my children's school.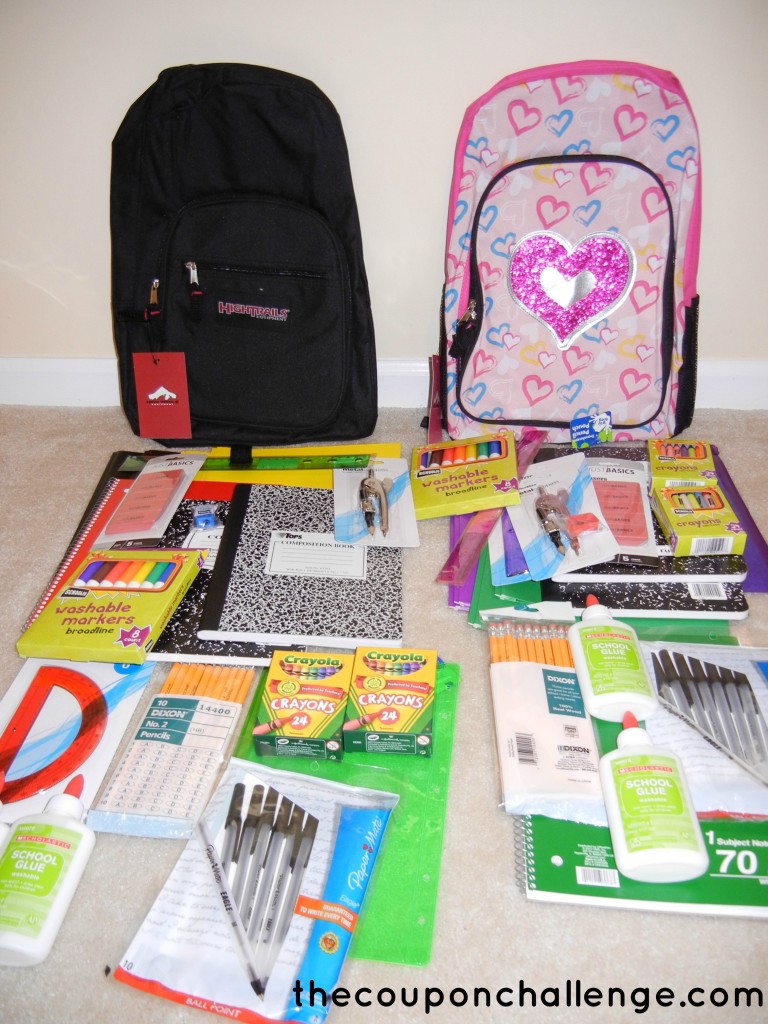 During our summer shopping trips, my children were a huge part of purchasing extra items to donate.  We talked about why it is important to help others, and I enlisted their help in picking out items such as the backpacks.
We donated our filled backpacks at Krispy Kreme for the Stuff the Bus Campaign.  I thought it would be great to have my kids donate the backpacks and get a special treat.  We were given 2 coupons for a free one dozen original glazed doughnuts for the donation.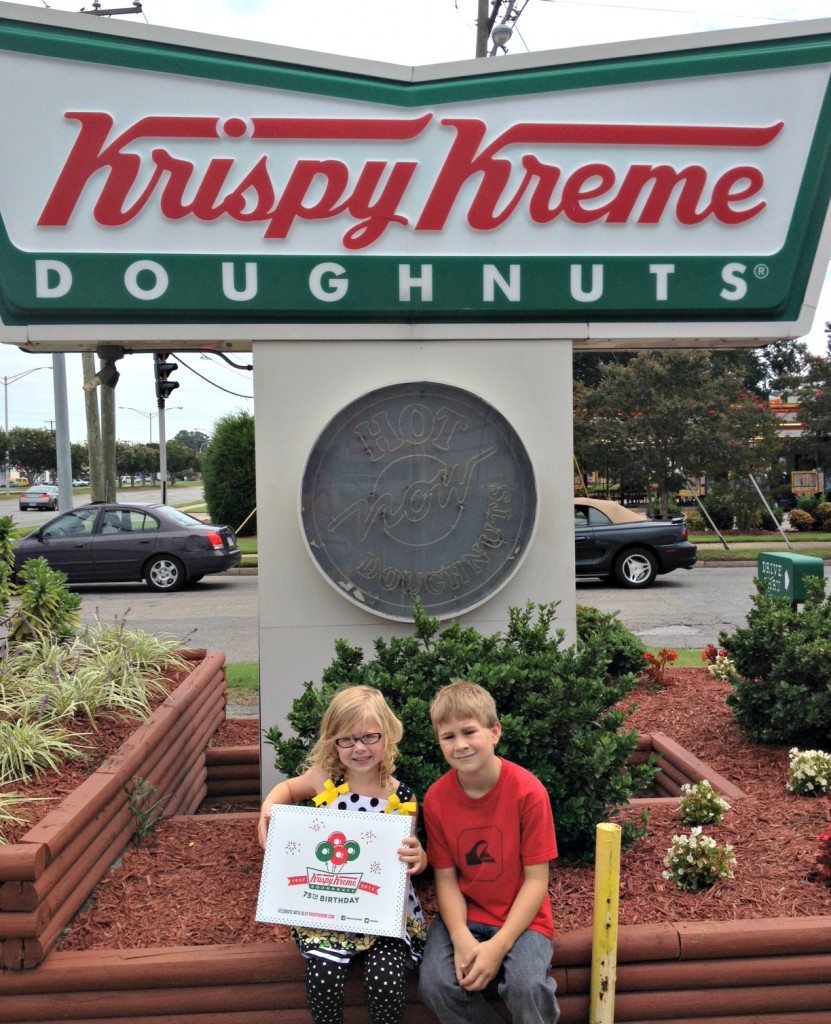 Originally, I was worried that I would be unable to purchase both backpacks within the $25 budget.  Getting the supplies cheap was the easy part.  Getting a quality backpack at a good price was a different story.  Luckily, Walgreens had a B1G1 free backpack sale last week that changed everything.
We purchased 2 backpacks for only $10.99 total!  My goal had been to spend $10-$13 per backpack, so that was a surprising savings.  All the other items were purchased over a period of several weeks to take advantage of multiple sales.
The packages of pens & the pencil sharpeners were the only free items.  The folders, notebooks and glue were 1 cent each and the protractors and rulers were only 5 cents each.  I paid a quarter each for the crayons, markers, erasers and composition books.  The total paid for two filled backpacks was approximately $16!
Getting the backpacks B1G1 free changed my entire budget right at the end.  I will be donating an additional backpack and supplies to my children's school since I ended the campaign with $14 to spare.
In these tough economic times, there are countless children in need of assistance. Use your money saving skills to help a child start off the school year right.
Disclosure: This event was sponsored by Gutzy Gear and powered by Madame Deals Media.