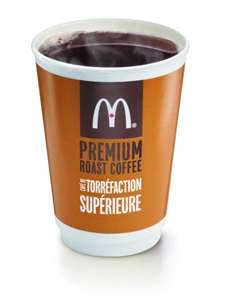 Reminder – lots of FREE coffee today!
I wanted to make it easier for you all to get your FREE Coffee, so here is a list of stores participating in National Coffee Day:
Krispy Kreme: FREE 12 oz cup of coffee (09/29 only)
Caribou Coffee: Free Coffee (09/29 Only)
Kangaroo Express: 1¢ 12oz. Bean Street Coffee (09/29 Only from 8am-12pm)
McDonald's – Free Coffee Across the East Coast (Daily through 09/29)
*Make sure your location is participating before heading out!