I don't know anyone who can turn down free bread! Read below to find out how to score a FREE loaf of LaBrea Bakery bread!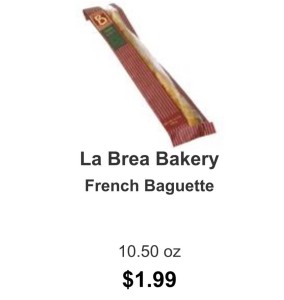 La Brea Bakery French Baquette, 10.50 oz $1.99
Use $1/1 printable HERE
Final Price: FREE
Be sure to click HERE to see all the current Farm Fresh deals!