This post contains affiliate links and I will be compensated if you make a purchase after clicking on my links. I was compensated for this post.
This summer, Gymboree wants to leverage all the ways families and kids are staying close to home and becoming 'local legends'. How is your family doing that this summer?
My family plans to spend August exploring close to home this year.  We'll be enjoying the local parks, laying around beaches, possibly getting a paddle board for the kids to explore the bay.  We'll also visit the local amusement park, Busch Gardens, and spend time relaxing and having BBQ's with family.  We're purchasing a new home so there will be a lot of time invested into the house making staying local a necessity.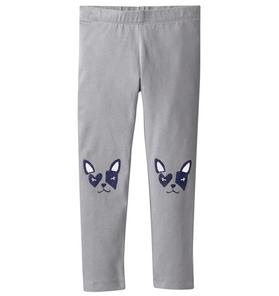 Ready to shop? I found the cute leggings above reduced to just $5.99 – normally $19.95 plus lots of other sale items. There are cute tunics for just $7.99, cami's for $2.99, sunglasses for $4.99, and sandals for $8.47. Boys can get tees as low as $4.99, pullovers for $9.99, dress shirts, polos and vests for $9.99 plus more.
Don't also miss FREE shipping today, 5/15.
You'll always get Free shipping Over $50 + Free Returns at Gymboree.
About Gymboree
Gymboree has been celebrating childhood for over 30 years, dressing kids from newborn to 12 years old. We offer colorful, head-to-toe clothing and accessory collections—quality clothes that let kids be kids. At Gymboree, we're proud to dress your family for the moments that matter most – offering everything from quality playwear that stands the test of playtime to coordinated dressy looks for the perfect family photo.
You might also like: