The freebies aren't over yet! Today you can add a FREE 12 pack of Super Chill soda (any flavor, up to $4.09) to your Farm Fresh Rewards account!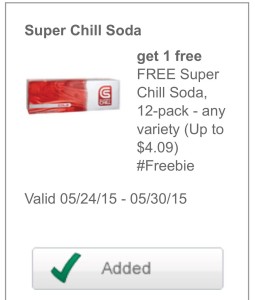 Click HERE if you need to read up on the Rewards Program at Farm Fresh.
And be sure to click HERE to see all the Farm Fresh deals!